Creating a Print file can be useful when you want to link or attach a PDF file in a communication. It's also useful if you need to print physical letters to send to your customers.
Creating a Print file requires a Print template. If you don't have a template, contact a developer to make one or contact Agillic Professional Services for pricing. Developers' documentation on how to make templates is available here.
How to Create a Print File
Log in to Staging.
Open the Channels module and then select 'Print'.
Select the folder you want your Print file to reside in and click it.
Select 'Create Print' from the bottom of the left sidebar.
A pop-up will appear where you can fill in the name of the Print file and select the template you want to use in the 'Layout' drop-down. Then click 'OK'.
Publish to Production to go live with your change.
You've now created your Print file and it's ready to have content added. Remember to test your Print file before you share it with live recipients.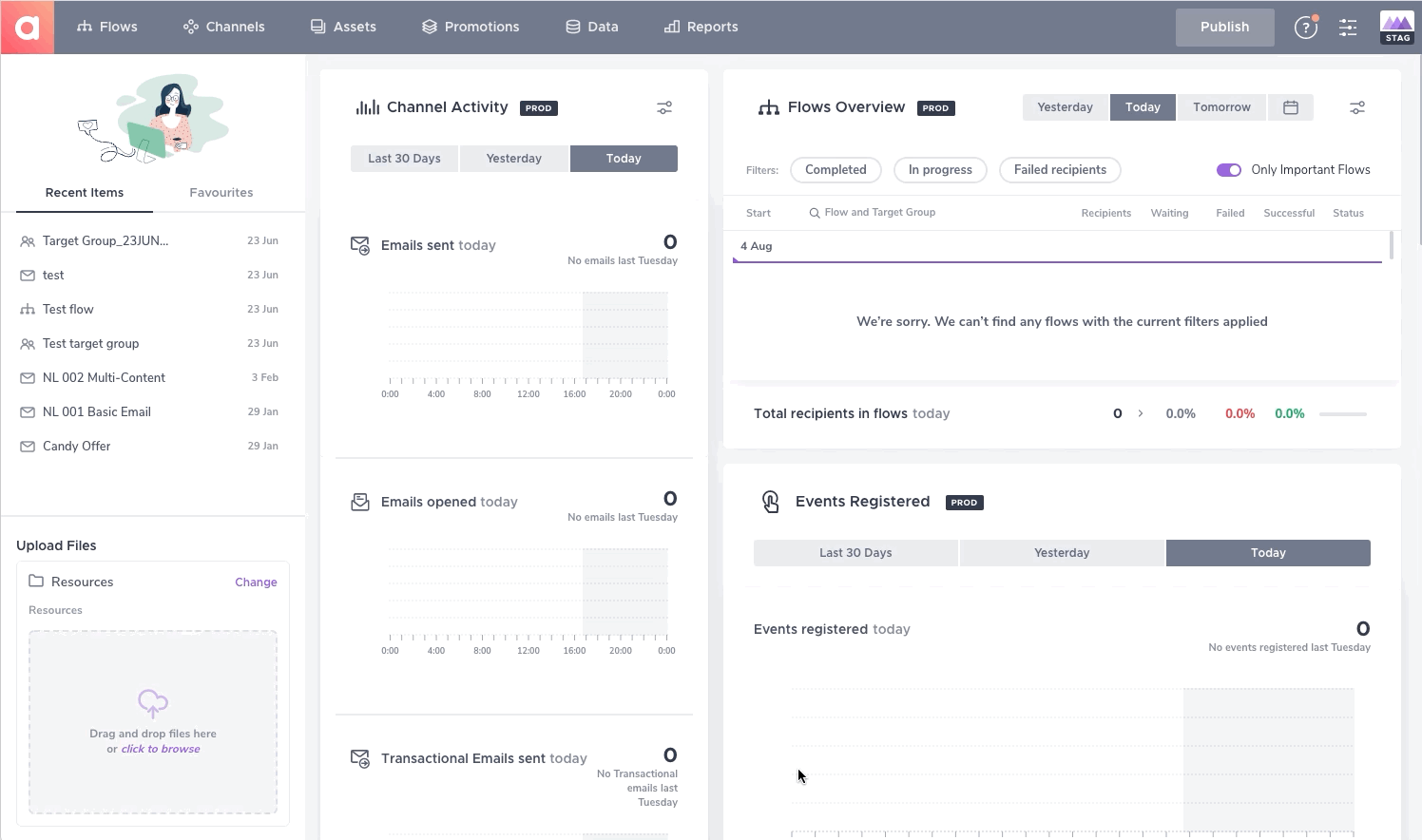 Creating a Print File
Suggested Next Steps