Improvements and stability
Release 19.0 contains a new integration to Adform, improvements to app push and several stability improvements.
Any feedback is very welcome on product.feedback@agillic.com
Get to know Agillic 19.0
Features
Improvements
Widget performance upgrade
Styling changes to Production
Improvement to search in Push Notifications
Improvements to side-effects on Person Data Change
Adform integration
The integration to Adform allows you to create and update audiences in Adform, based on the Flow logic in Agillic.
Learn how to setup the Adform Integration here.
Widget performance upgrade
The Flow widgets on the start page now loads faster even with many daily executions, thanks to performance improvements and the introduction of pages. Each page will show no more than 100 executions.
Styling changes to Production
To make sure you are never in doubt, purple colors have been introduced when logging into the production environment. On production, you will also be warned against changes directly in the Production environment.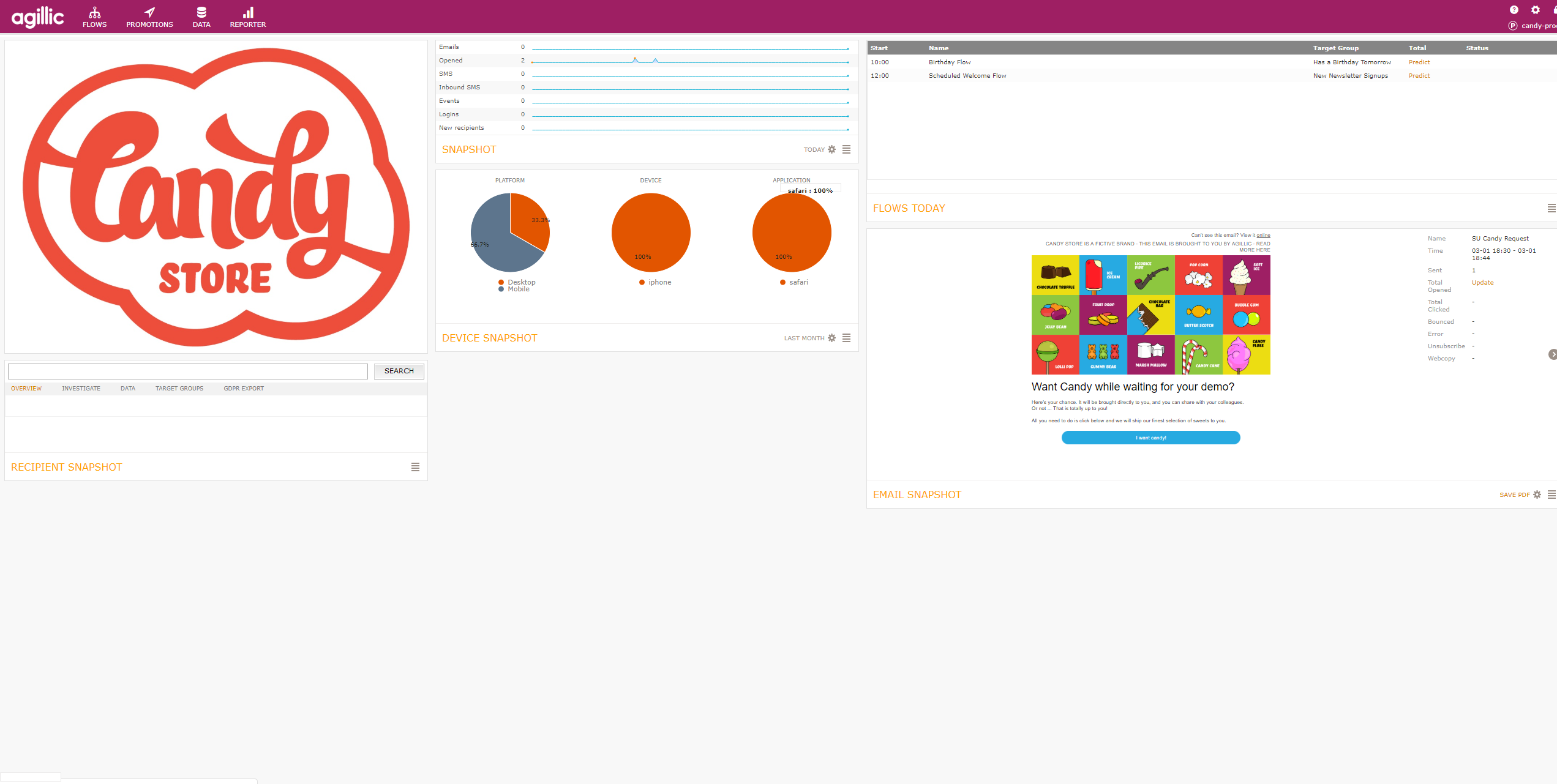 Agillic Candy's Production Frontpage
Improvement to search in Push Notifications
When searching for a Person Data, Global Data, Promotion or Library Block, the results will now show the first 10 matches, and continue to load more matches as you scroll down.
Improvements to side-effects on Person Data Change
Creating a recipient through an import file or an API call now counts as a Person Data Change. This can be used to trigger side-effects on the specific change.