Conditions are used across Agillic to build Target Groups. They do this by segmenting recipients based on shared traits. With the exception of creating questionnaires, the interface works the same whenever you're creating Conditions.
How to Create a Condition
Open a Target Group, a Step, a Proposition, or a Content Block, depending on where you're creating the Condition.
Open the 'Condition' panel in the main portion of the screen. For Content Blocks that support Conditions, this can be found by selecting the 'View Settings' button on the grey or orange boxes surrounding the Block.
Click the arrow icon.
Select 'New condition' from the menu.
A new blank Condition will appear where you can select the Condition type and the Condition item. Depending on the selected Condition type, specify your Condition with a Condition operator and value.
Select if the Condition should be matched or not with the Condition criteria dropdown.
Repeat steps 3-6 if you want to add another Condition.
Click the 'Save' button.
Your Conditions have now been saved.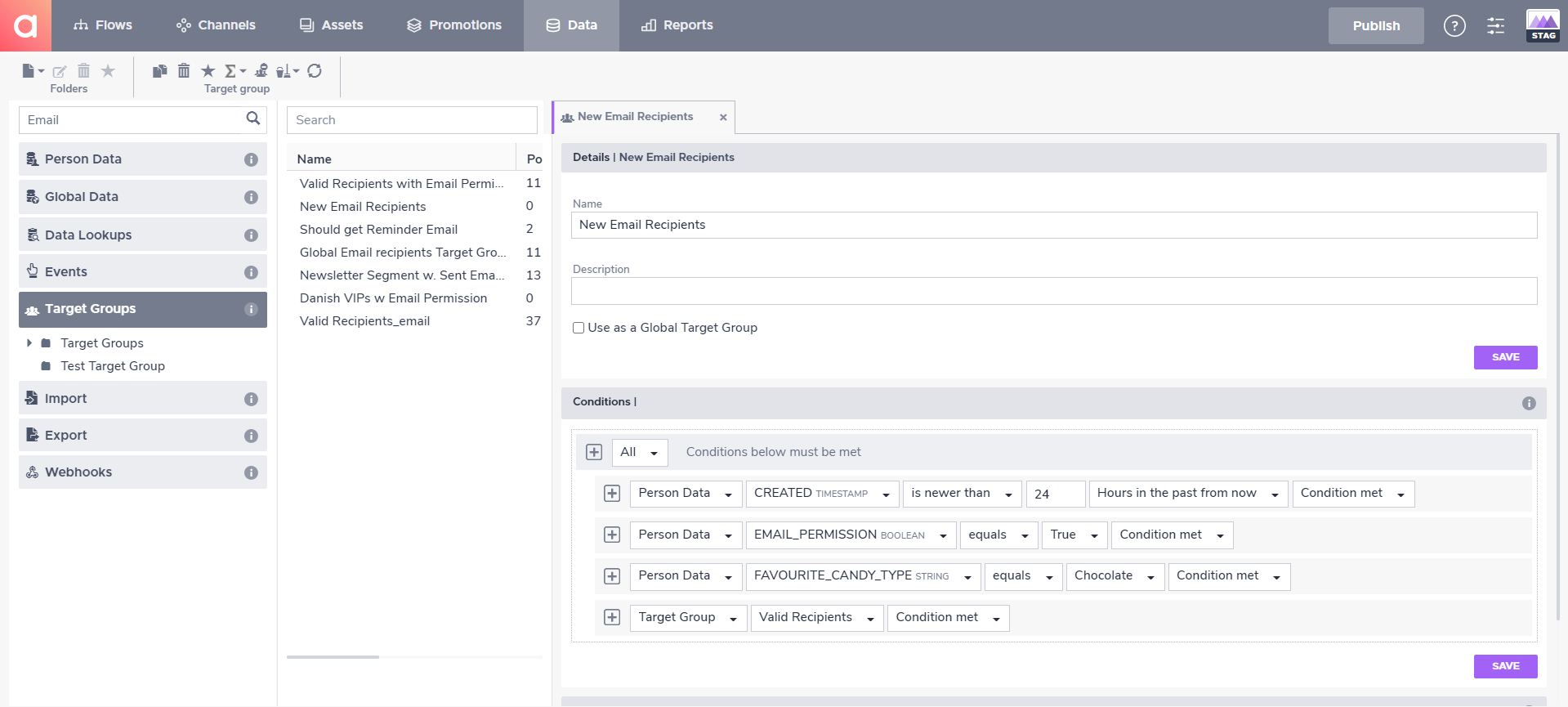 A Target Group with a Target Group Condition and three Person Data Conditions
Suggested Next Steps