You can insert images into all outbound communications, except SMS. There are two ways you can insert images into Emails, Print files, Webpages, and Advisor Pages:
Insert an image directly from the Assets Manager
Insert an image from an external path
We recommend you always take the size of your images into consideration. The bigger the images you insert, the longer the loading time for your recipients. You will also affect the email by inserting or too many images or images that are too large. This could lead to the emails being flagged as spam by certain email clients.
How to Insert Images in Email, Print, Webpages, or Advisor Pages
Open the Channels Module.
Open the 'Outbound' section.
Select the communication you'd like to add an image to in the left sidebar.
Click on the editable field in one of your Content Blocks where you want to insert the image.
Click on the 'Image' panel in the right sidebar.
Select 'Assets' or 'External Image' in the drop-down menu, depending on where your image is located.

If you choose 'External Image', insert the URL in the 'External URL' field.
If you choose 'Assets', locate your image by clicking the relevant folder to open it, click on the image to insert it.
Upload new images directly to the Assets Manager by dragging your image to the upload field marked with dashed lines in the top of the Assets overlay.

Optional: Write a tooltip in the 'Tooltip' field below. When a recipient hovers over your image, the tooltip will appear as a text box.
Optional: Change the width and/or height of your image by opening the 'Advanced' settings at the bottom of the 'Image' tab.
Click the 'Save' button to save your image.
If you insert an image from the Assets Manager, you need to upload the image to the Assets Manager first. Learn how to upload an image to the Assets Manager here.
If you make use of tooltips, note that not all email clients support tooltips. In this case, the full URL will be shown instead.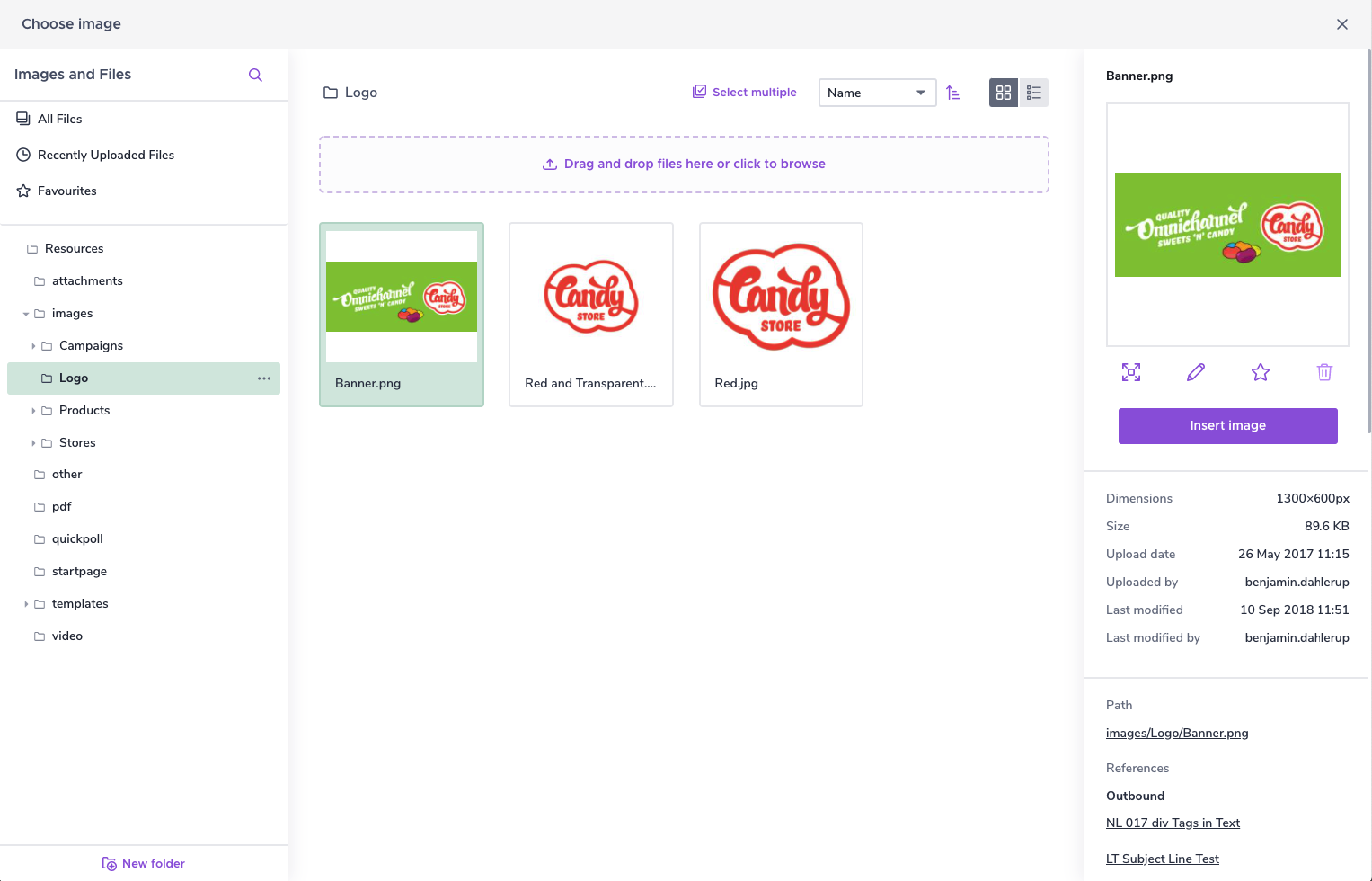 Example of inserting an image from the Assets Manager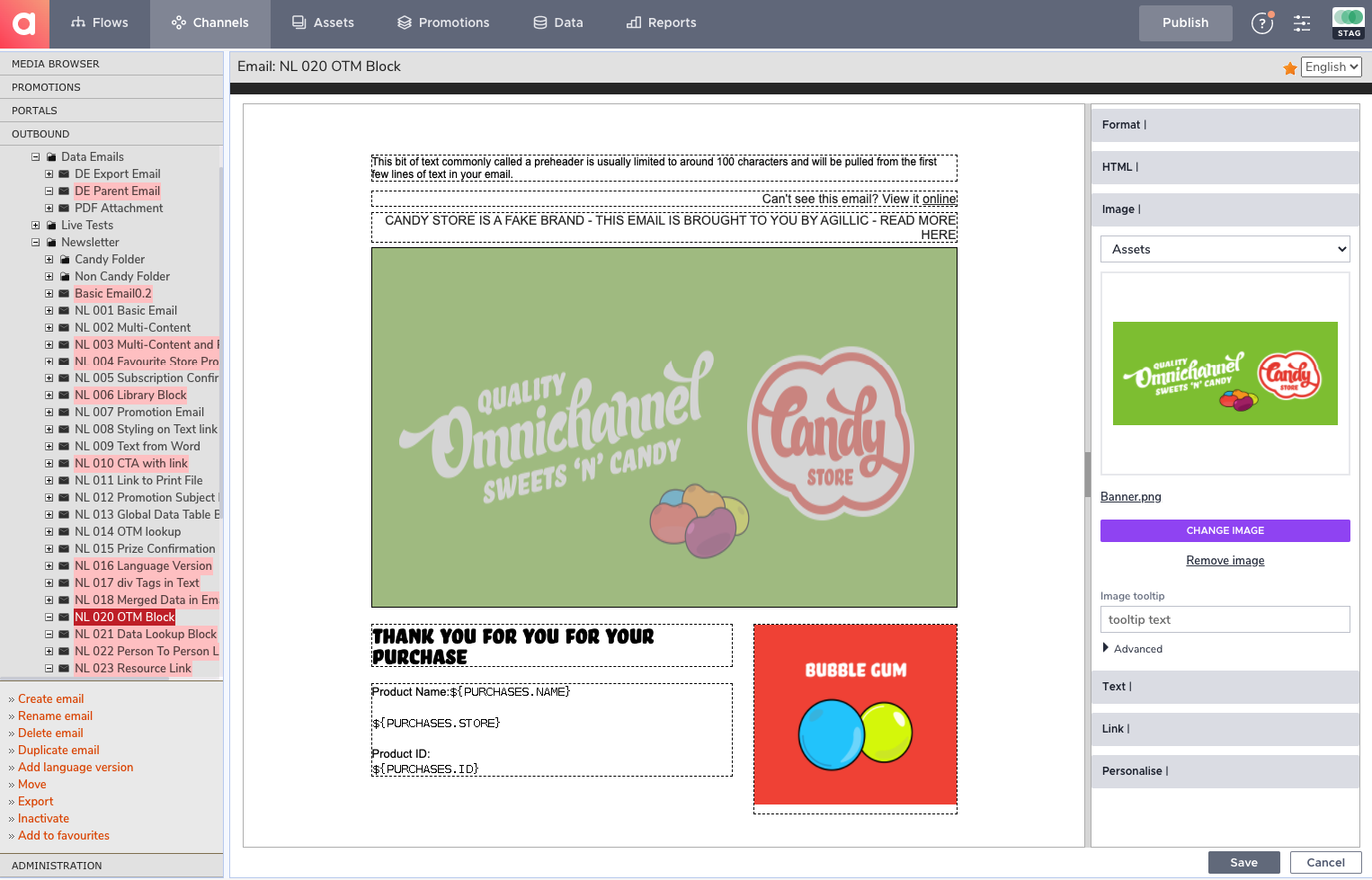 Your image has now been inserted