The 'Questionnaire' application is ideal for enriching data on existing recipients, or for constructing a simple permission handling site, directly in Agillic.
Before your get started
In order to get going, a few things need to be taken care off first.
Create an Agillic Web Page, with a 'Menu Item' of the type 'User' (This allows you to display and save data)
The 'Questionnaire' only supports saving input to Person Data fields - consider creating these beforehand
Creating a Questionnaire
Navigate to the Channels Module and then select 'Web Page'.
Open your Agillic Web Page
Click in a text input field
From the right-hand side panel, expand the 'Apps & Text' panel
Select Application -> Questionnaire (may also be named webform)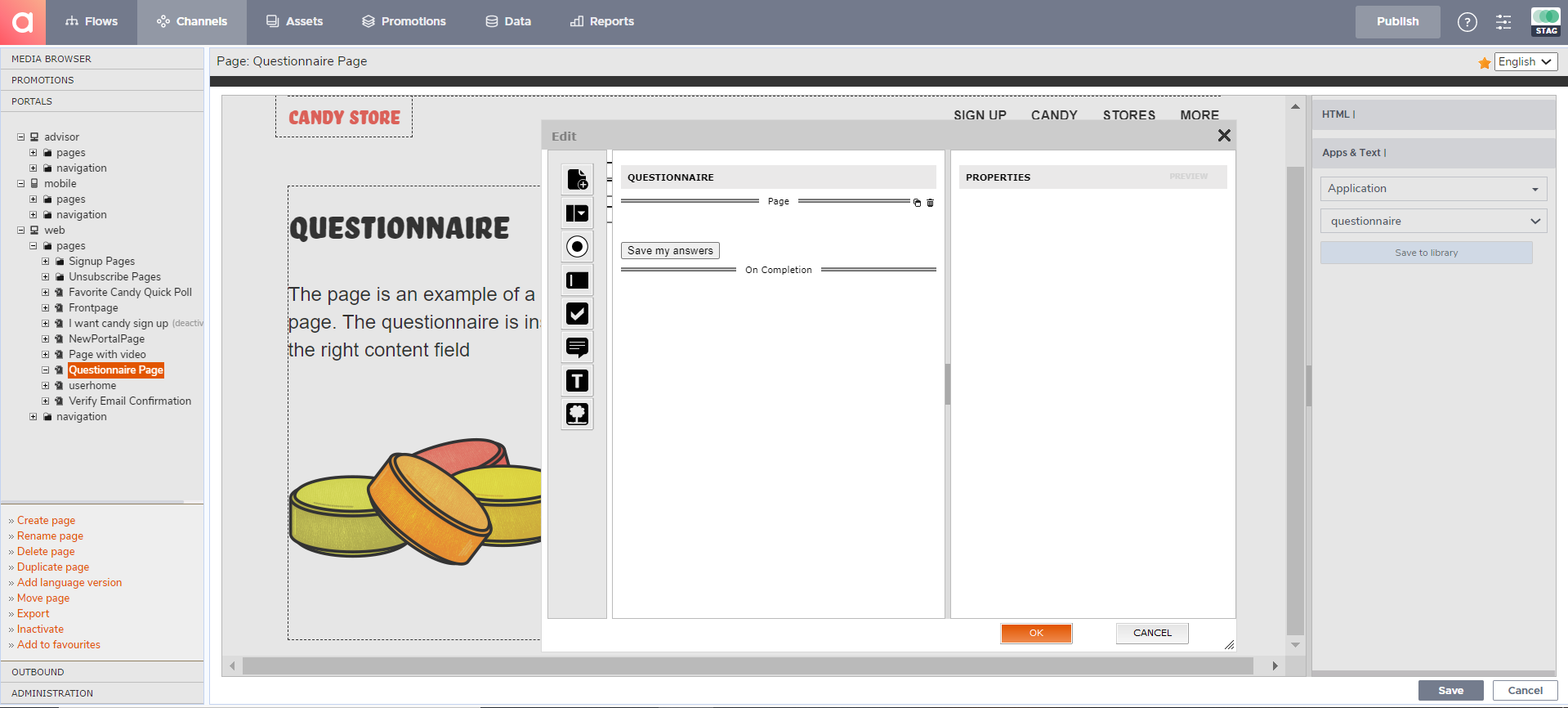 The questionnaire editor as it appears, for newly-created questionnaire

How to Edit What Happens When the Questionnaire is Submitted
Select 'On Completion' in the work area to see the settings in the right sidebar.
Select the options in the in the 'On Completion' panel.

Menu Item - To link to another Agillic portal page.
External - To Link to an external site using an URL.
Receipt - Create a receipt within the questionnaire. The recipient will stay on the portal page but the questionnaire will show the receipt when their data has been saved.

If 'Receipt' is selected, you can click and drag a Text field below 'On Completion' on to the work area and write the confirmation message.
⚠️ Important: Please ensure that the final section of the questionnaire is free of conditions to guarantee accurate storage of your personal data.