You may need to final the link to a portal page. For example, it could be that you'd like to test your portal page by sharing the link with colleagues. Alternatively, you may want to link to the portal page anonymously from the Production environment, such as through a signup page.
In this article, we cover:
How to Find the URL of a Portal Page for Testing
When testing a portal page, you can use the URL of a portal page to test the page continuously or to share the URL with colleagues.
Log into Staging.
Open the Channels module and select either 'Web Page' or 'Advisor Portal'.
Navigate to the portal page you want to find the URL for. Open it.
Click on the 'Test' Panel. If you the option to test the portal page doesn't appear for you, you'll need to create a menu item and attach it to your Portal Page. Read more about creating a Menu Item here.
Optionally, you can fill in a Recipient ID to view the portal page based on a recipient's data.
Click 'Preview' and a new window will open with the preview.
Copy the URL shown for the preview.
You now have the URL for the selected portal page. It's important to note that the portal page URL found in this manner is meant for quick internal testing, not for going live. To link to a Production portal page, you can learn how to link here.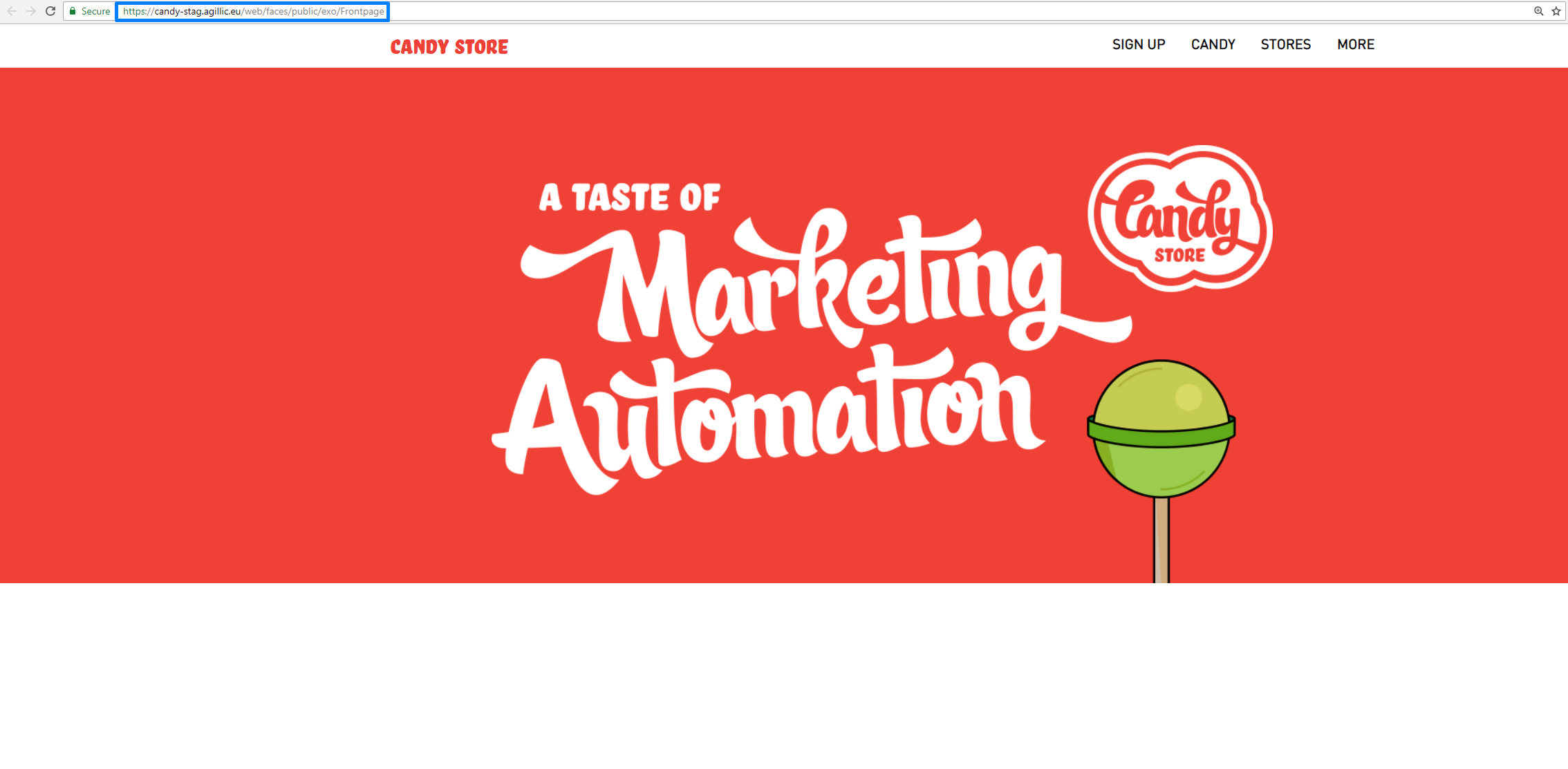 Locating the URL for the previewed portal page 'Frontpage'
How to Link to an Anonymous Production Portal Page
If you link to an Anonymous Production portal page, it will allow you to link to a portal page such as a signup page from your verified link domain name.
Log in to Staging or Production.
Open the Settings module.
Open the 'Domains' subsection in the 'System Settings' section.
Copy the link domain name marked as 'Verified'.
You now have the URL for the anonymous Production portal page.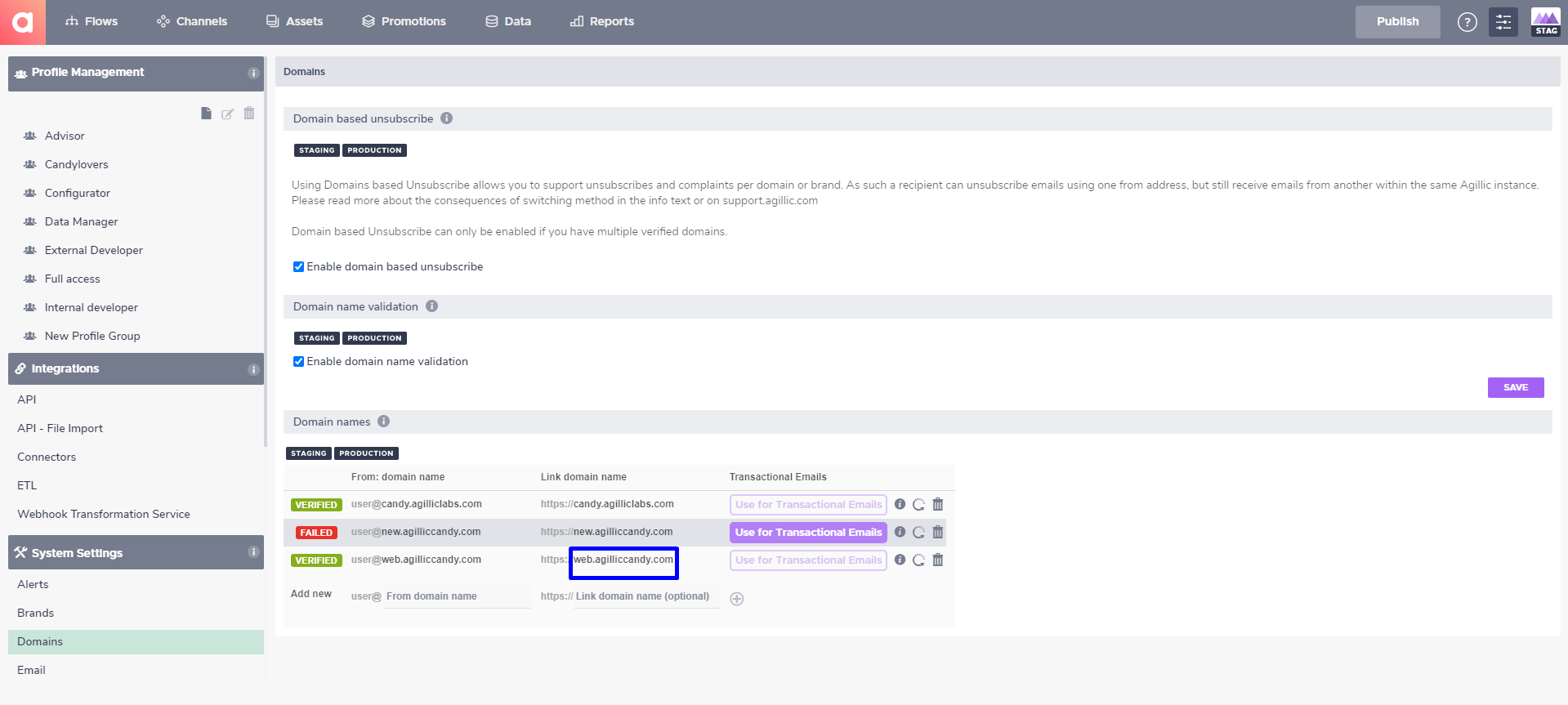 Locating the verified link domain name
Suggested Next Steps