Propositions are the different variations of a Promotion you show to recipients. When creating Propositions, the first Proposition is always set as the default. A default Proposition is a Proposition a recipient will see if the recipient doesn't meet any Conditions on your other Propositions.
Because of this, it's important to consider which Proposition is set as your default and change it if the current default isn't right.
How to Change the Default Proposition in a Promotion
Log in to Staging.
Open the Channels module and then the 'Promotions' subsection.
Click on the 'clm' folder in the left sidebar to fold it out.
Click on the name of the Promotion you want to change the default Proposition for.
Click on the Proposition you want to set as default in the left sidebar.
Once you've selected your Proposition, select 'Set as default' at the bottom of the left sidebar.
Now, you've changed your Promotion to have another Proposition as its default.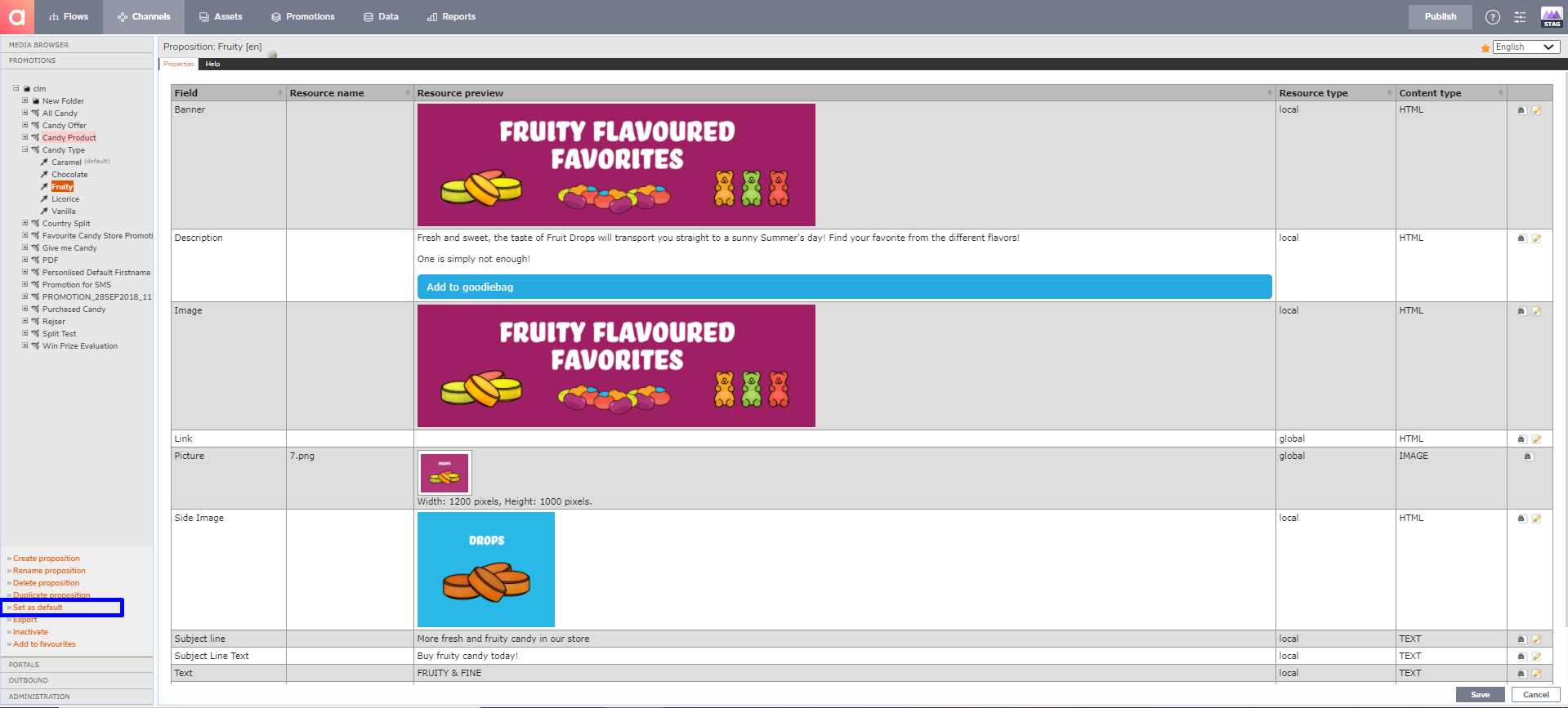 The Promotion 'Candy Type' which currently has 'Caramel' as its default and is ready to have 'Fruity' set as the default instead