Propositions are the different variations of a Promotion you show to recipients. When creating Propositions, the first Proposition is always set as the default. A default Proposition is the Proposition a recipient will see if the recipient doesn't meet any Conditions on your other Propositions.
Because of this, it's important to consider which Proposition is set as your default and change it if the current default isn't right.

Viewing the Default Proposition Through 'Promotion Rules'
The default Proposition can be viewed through both 'Promotion Rules' and 'Promotion Content' within the Promotion module. The default Proposition can only be changed through 'Promotion Content' section in the Promotion module.
How to Change the Default Proposition in a Promotion Through 'Promotion Content'
Log in to Staging.
Mouse-over the Promotions dropdown and select 'Promotion Content'.
To get an overview of the existing folders and Promotions click on the left hand navigation menu in the upper left corner and unfold the sidebar.
Navigate to the Promotion.
The current default Proposition will be marked as 'Default'.
Select the Proposition you want to be set as default. Click on the three dots next to the Proposition name to unfold the editing options.
Click 'Make Default'.
Now, you've changed your Promotion to have another Proposition as its default.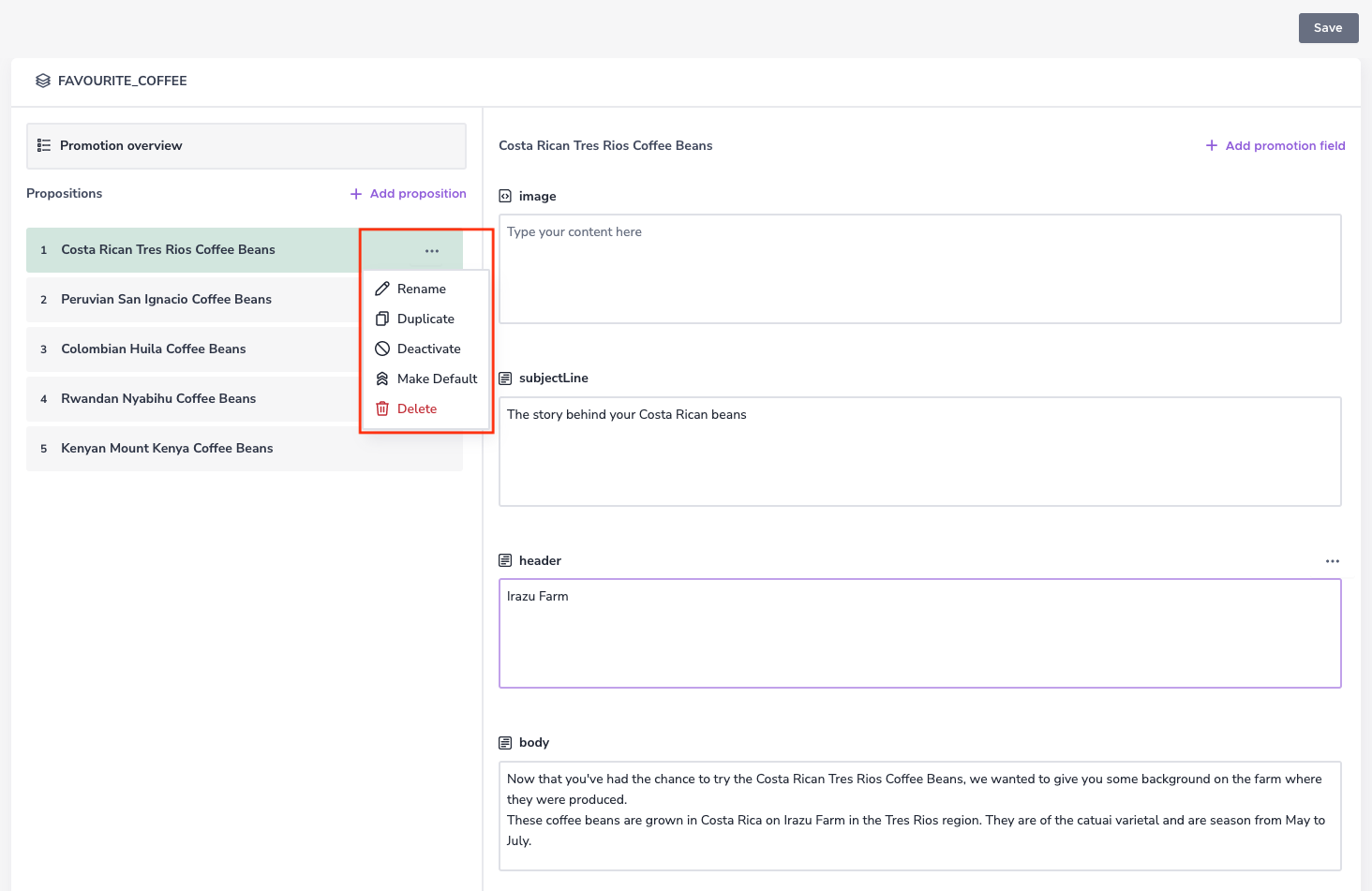 Editing options including 'Make Default' for the Proposition 'Costa Rican Tres Rios Coffee Beans' when clicking on the 'three dots'