In Agillic, we provide you with an interface that gives you a lot of control over how recipients see your content. However, you may have cases where you want to edit the raw HTML markup of your content. You can do this by using the HTML panel.
You can only edit the HTML for HTML-based content such as emails, web pages, Advisor pages, or print files.
How to Edit the HTML for Content
Open the Channels module and then select the type of content you wish to edit.
Open the folder of the type of content you wish to edit, such as the 'Email' folder.
Navigate to the specific content item.
Click on the content you wish to edit. The right sidebar will show a series of panels.
Open the 'HTML' panel.
Edit the content of the 'HTML' panel. If needed, click the expand icon so a pop-up window opens where you can see more HTML markup at the same time.
Click the 'OK' button. The work area of your content will update to show the new HTML content.
Click the 'Save' button to save your changes.
Now, you've edited the HTML content and saved your changes. Your content is now ready for testing. If you edit the HTML of an email, make sure to verify the layout directly in your email client to verify it shows correctly.
HTML editing is not covered by Agillic Support. Requesting templates and HTML tasks can be done through the Professional Services team.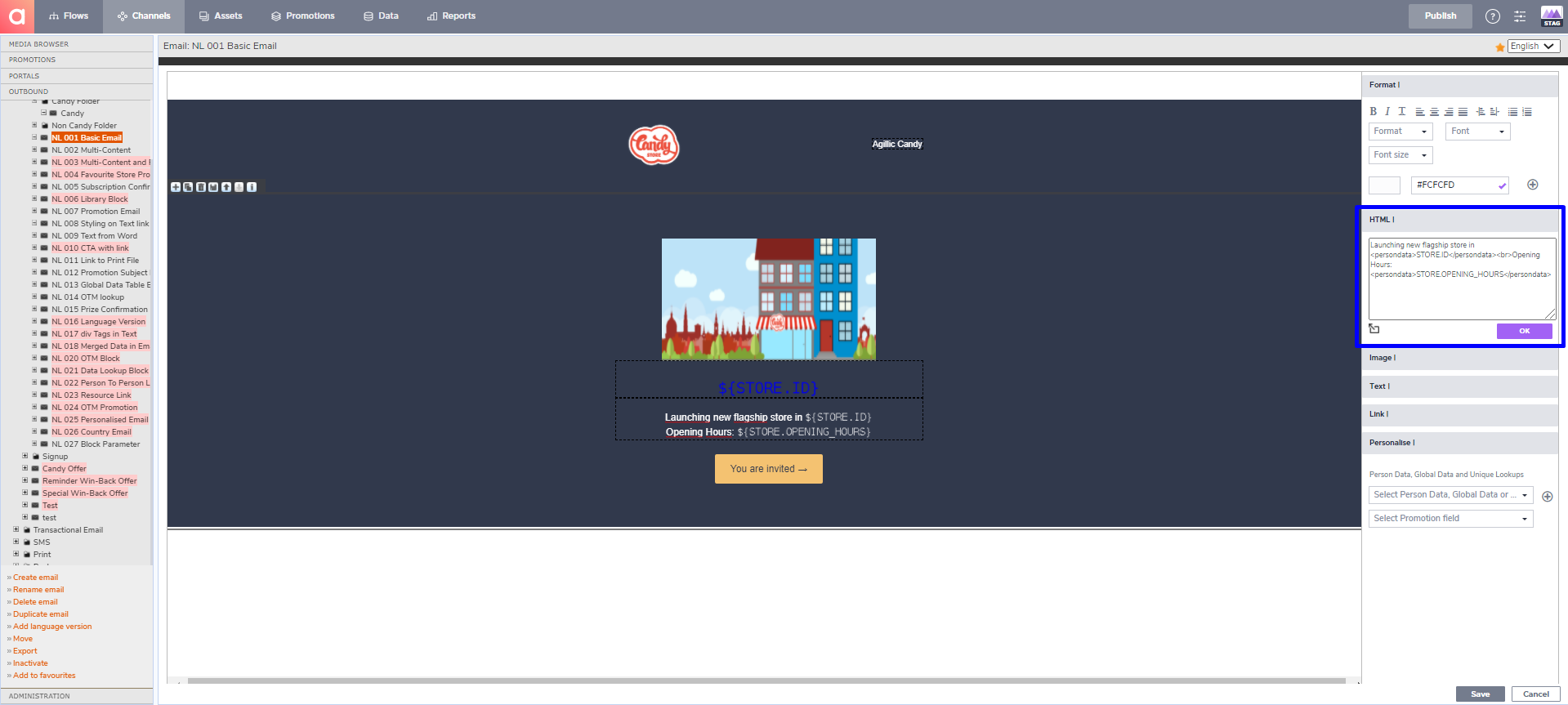 The HTML markup of a text field with parameters
Suggested Next Steps