Person Data fields allow you to store Person Data for your recipients. When you set a Person Data field as unique, this means that all the values stored in that field have to be different from one another. This can be useful, for example, if you want to make sure no two recipients have the same email or phone number. It can also be useful if you want to set unique identifiers for each recipient.
Before you begin, make sure the Person Data field you want to set as unique doesn't already have any duplicate values. Otherwise, Agillic will be unable to set the field as unique.
How to Set Person Data as Unique
Log in to Staging.
Open the Data module and then select 'Person Data' from the sidebar.
Create a new Person Data or navigate to an existing Person Data.
Open the Person Data by double-clicking on it.
Under the 'Details' section in the main work area, check the 'Unique' checkbox.
Click 'Save'.
Publish to Production to make sure the change is also implemented on Production.
Now, you've set the Person Data field as unique on both Staging and Production.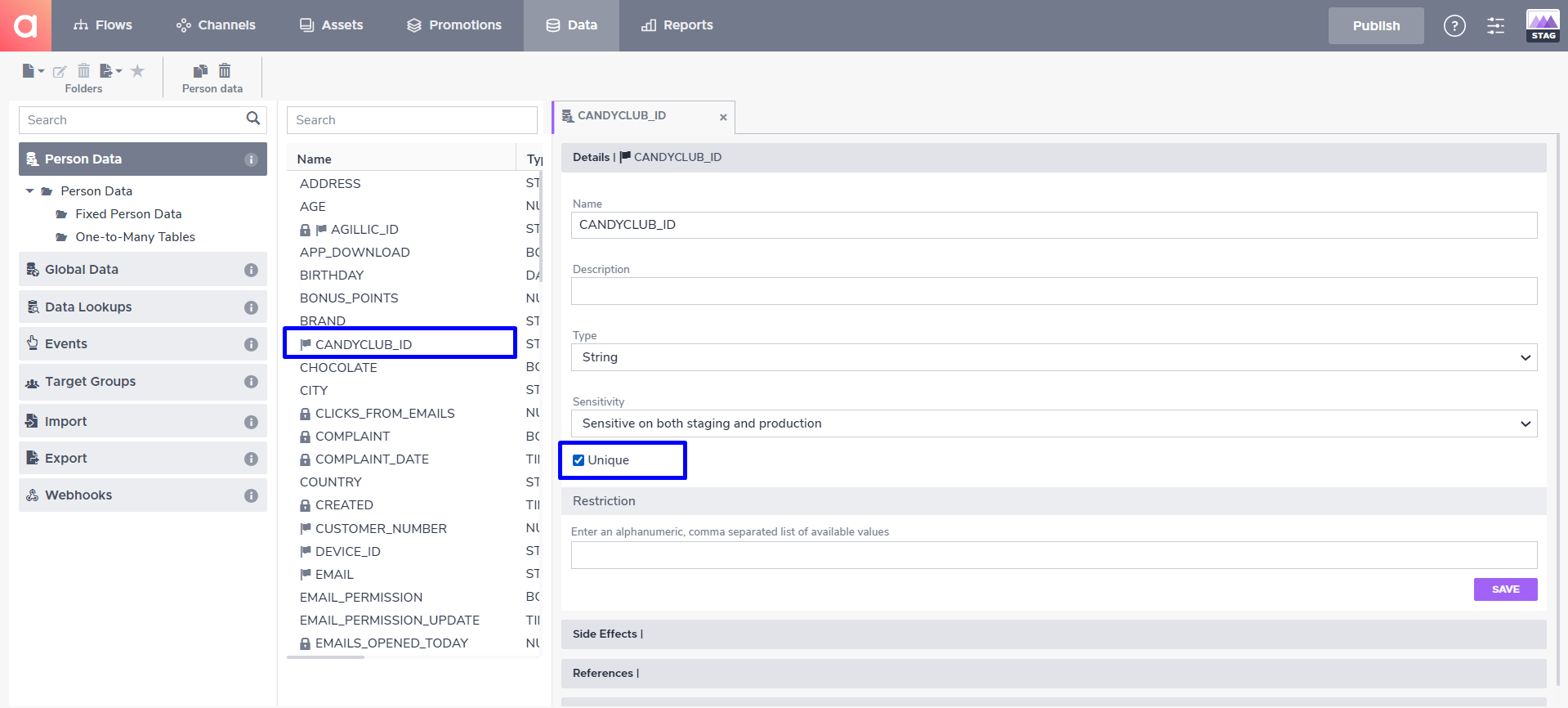 The Person Data 'CANDYCLUB_ID' set as Unique
Suggested Next Steps