A Global Data Table contains Global Data that isn't directly linked to a recipient. This could include data such as a product catalogue, product recommendations, or store information.
When working with a Global Data Table in Agillic, you might need to inspect specific rows. However, the Global Data Table editor can only show 100 rows at a time, meaning that you might not be able to see all rows of your Global Data Table right away. To find additional rows, you can filter the Global Data Table.
You can also export the Global Data Table if you would rather inspect the data externally. Learn how to export a Global Data Table here.
How to Filter a Global Data Table
Log in to Staging or Production.
Open the Data module.
Open the 'Global Data' subsection from the left sidebar and then select the 'Global Data Tables' folder.
Navigate to the Global Data Table you want to filter and double-click on it. Your Global Data Table will open in the work area to the right.
Click the 'Global Data Table Editor' panel.
Click the plus button underneath 'Filter Data Table Records'.
Select 'Add Filter'.
Select the field you want to filter for in the 'Select GDT field' drop-down.
Fill in the additional fields until you have a filter. For example, CATEGORY - equals - Fruity.
Click the 'Run' button. Then, the Global Data Table Editor will update to show up to 100 rows matching your selected filter.
Now, you've filtered your Global Data Table to only show specific rows.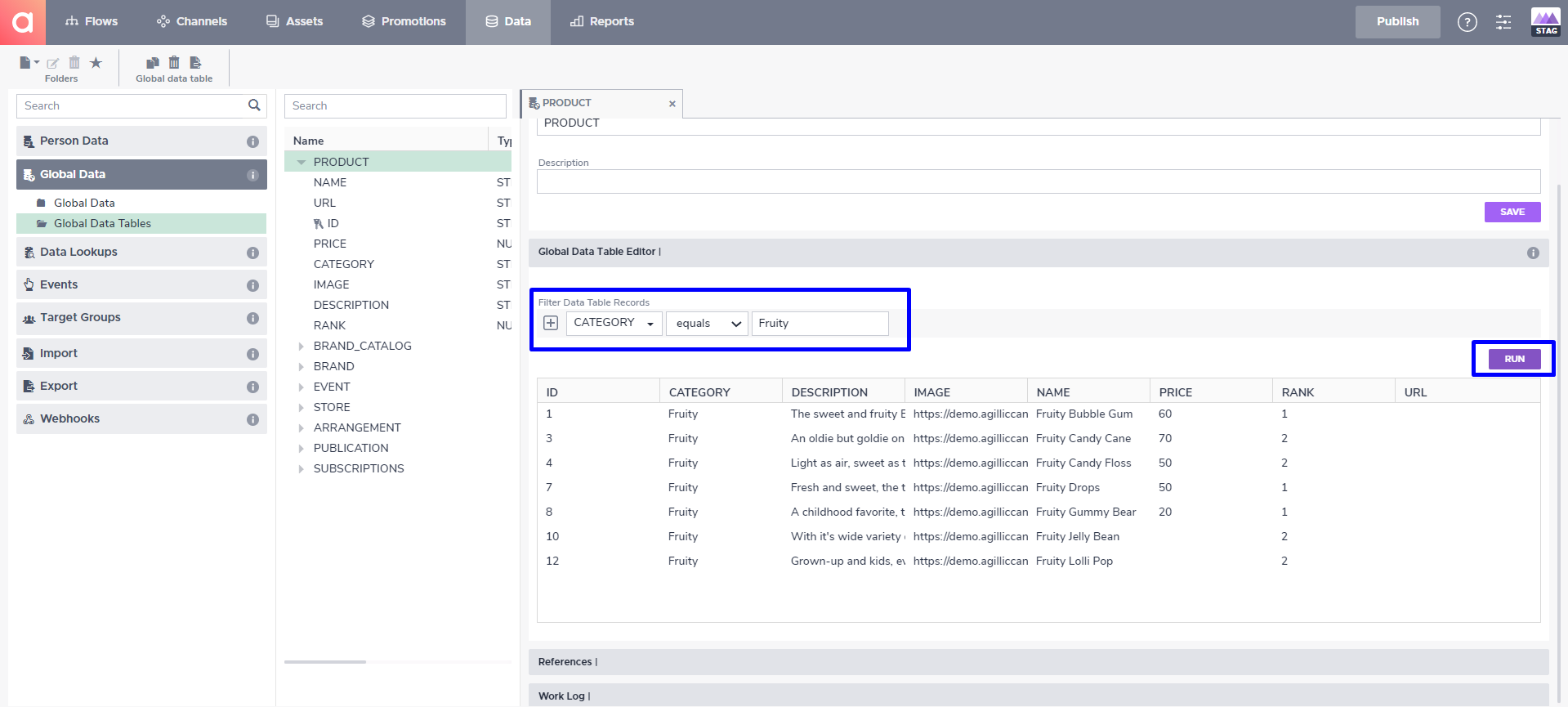 The Global Data Table 'PRODUCT' which has been filtered to only show rows of data that has the CATEGORY 'Fruity'
Suggested Next Steps