The Print System settings allow you to select the export format for print files as well as the configuration of merged print files.
You can set up your Print system settings in the Settings module under 'System Settings'
.


Print format
Here you can change the file format used for your Print files. You can choose between PDF and HTML format.
Merge PDFs
You can also choose to 'Merge PDF(s)' by checking the checkbox. If you don't want to export a PDF per recipient, you can decide the maximum number of pages a merged Print file should contain. You can type how many recipients should be in one merged PDF before a second PDF is created, and so on.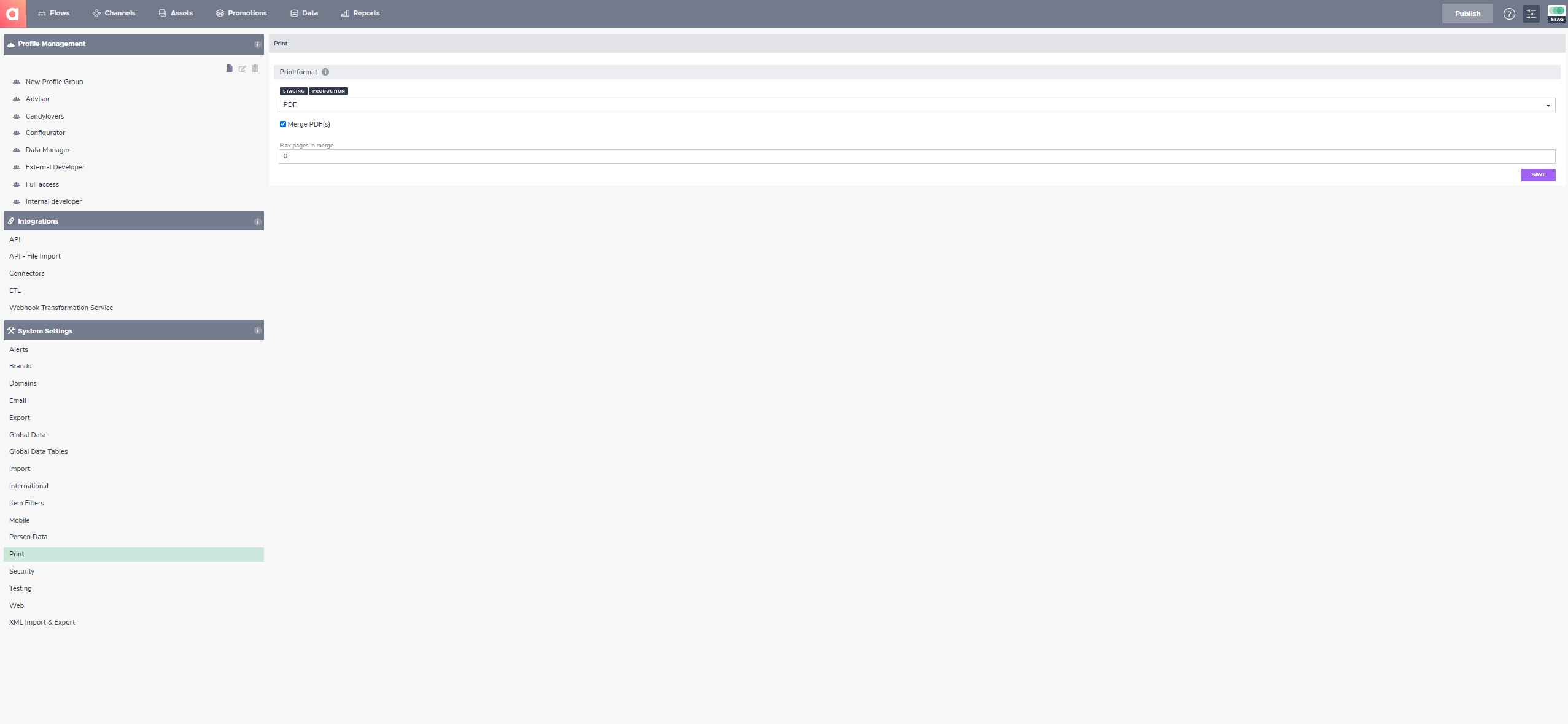 Print Settings in Agillic
Suggested Next Steps