Often, adding a Target Group is an integral part of setting up a functional Flow. It decides which recipients will enter the Flow.
How to Add a Target Group to a Flow
Log in to Staging.

Open the Flows module.
Create a new Flow or navigate to an existing Flow and open it.
Open on the 'Target Group' panel.
Select your Target Group from the 'Select Target Group' drop-down.
If you want to use a Global Target Group as well, check the 'Global Target Group' checkbox. Read more about Global Target Groups here.
Click 'OK'.
Click 'Save' in the top toolbar.
Publish to Production to go live with your change.
Your Target Group has now been saved and added to your Flow.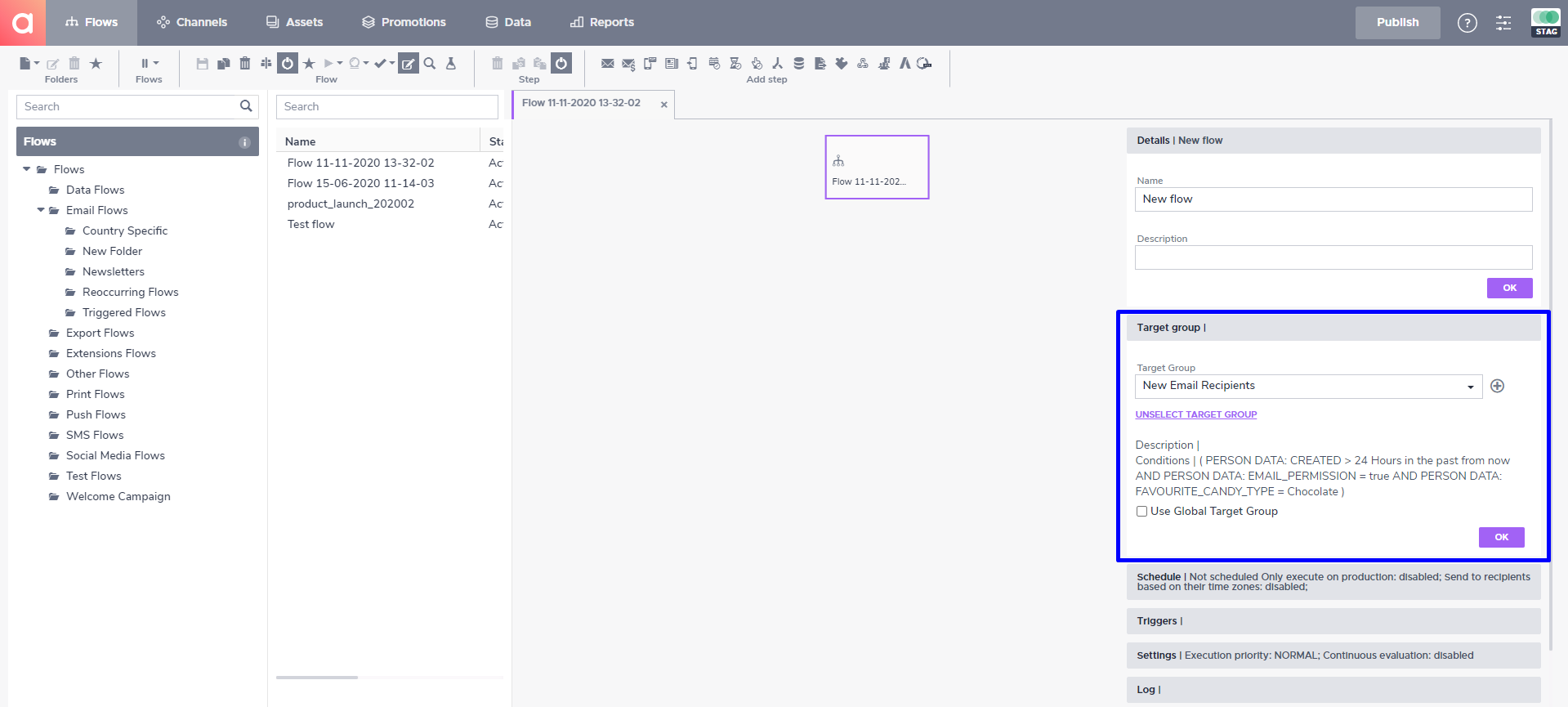 A new Flow with the Target Group 'New Email Recipients' added
Suggested Next Steps