To send out your communications, you will need to create a Flow. You can also create a Flow to perform data actions such as exporting or changing data for one or several recipients.
When you want to create a Flow, you must first create and configure the Flow and then add Steps to the Flow to make it perform one or more actions.
Ho

w to Create a Flow
Log into the Staging environment.
Open the Flows module.
Click on the 'Flows' folder in the left sidebar and select the subfolder you want your new Flow to live in.
Click the 'Create' icon in the Folders toolbar.
Select 'New Flow' from the menu. A new Fl

ow will appear in the work area.

In the Details panel, fill in the name of your new Flow.

Click the 'OK' button.
Click 'Save' in the Flow toolbar.
Publish to Production to go live with your changes.
You have now created a Flow and are ready to configure the Flows settings.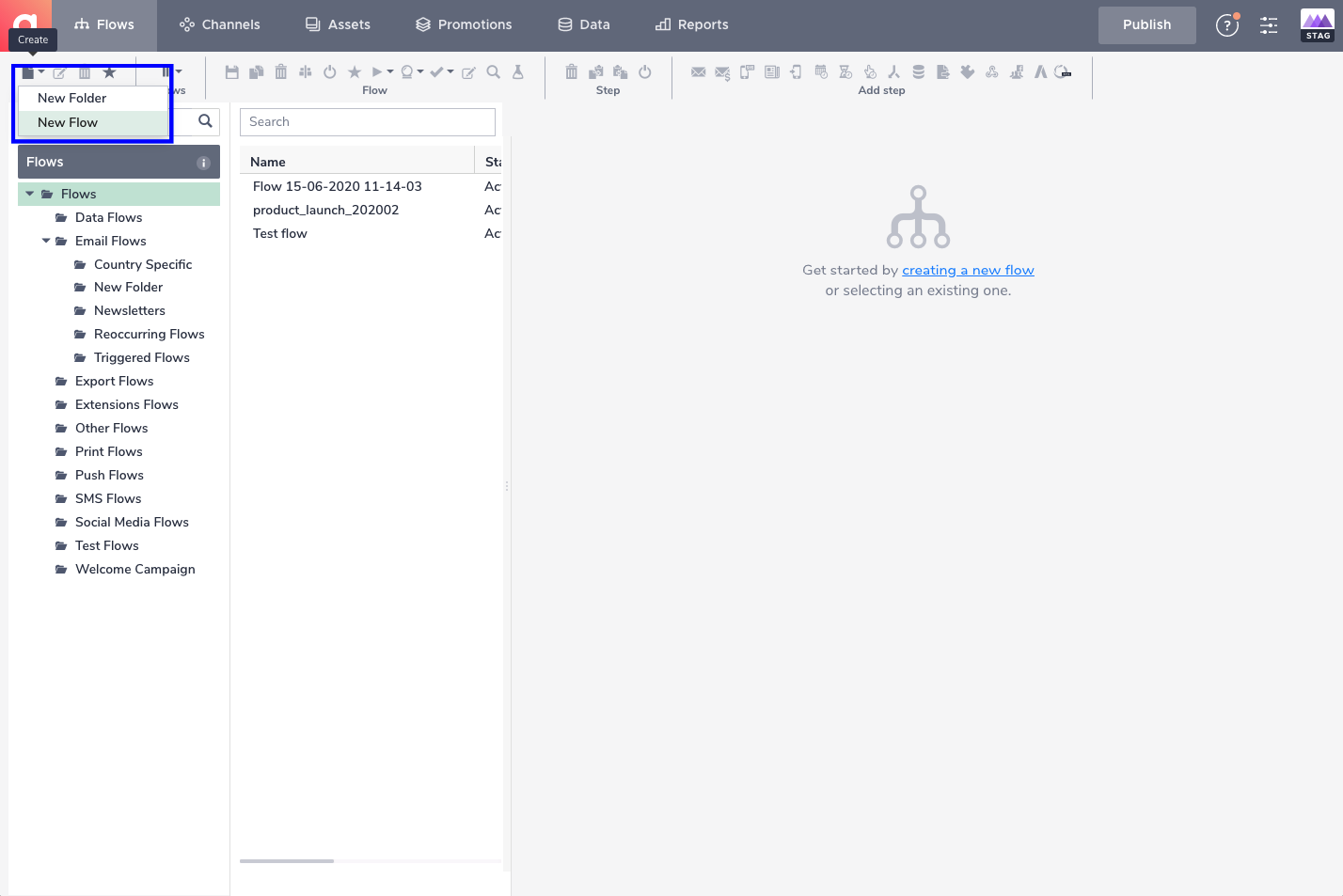 A new Flow with no Steps added
Suggested Next Steps