In the Alerts System Settings, you can fill in one or more email addresses or mobile numbers that will receive an alert in case you need to receive important information regarding your instance.
This will be used if your Production System has been paused or if you need to re-authenticate your Paid Media connectors.
Your Agillic Production environment will pause if Agillic detects that several emails or SMS are being sent to the same email or mobile number multiple times within a short time frame. This indicates wrongful use of Agillic and in order to protect you and your recipients the system will automatically pause and you will receive an alert.
If a system pauses, you can resume the instance on the Alerts System Setting again. You can read more about this here: how to handle a system pause.
You can set up the Alerts System Settings in the Settings module under 'System Settings' and then 'Alerts'.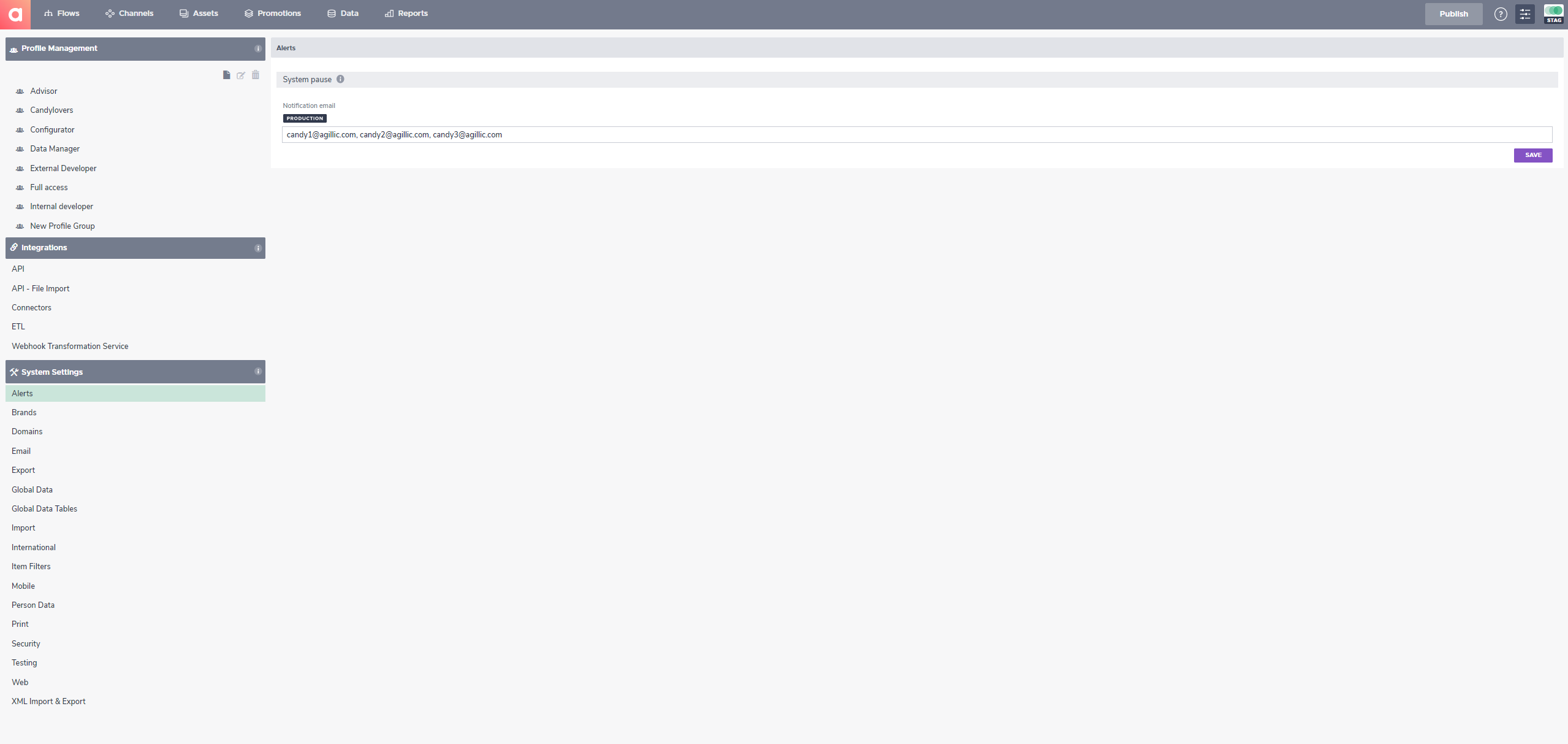 Alert System Setting in Agillic