API Settings is where you create, update and delete API credentials, and modify the API Call Formats.
API Credentials are used when integrating with our Rest API endpoint - documented on the Developers' Portal.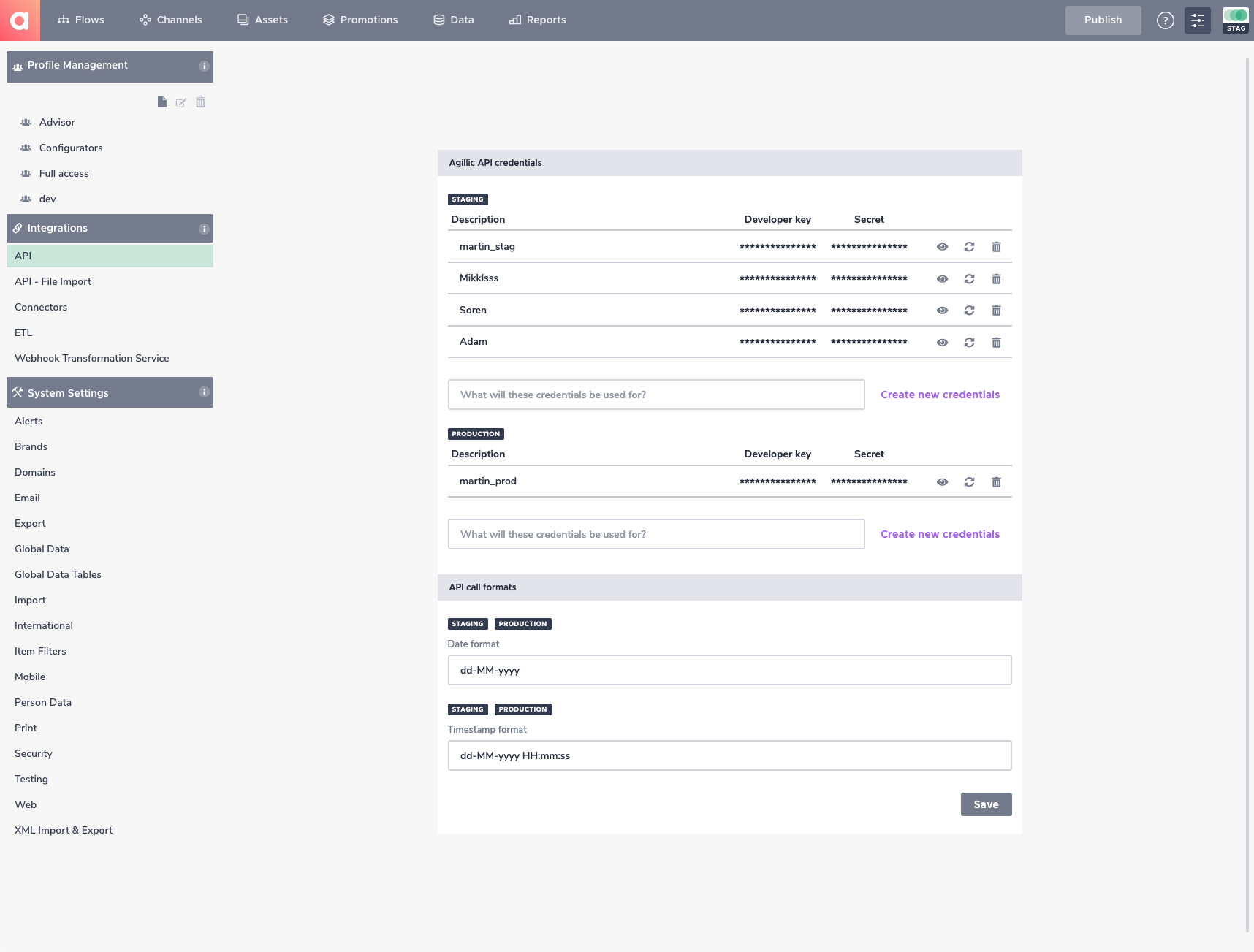 The API Settings overview
Depending on which environment (Staging or Production) you wish to access with your API calls, create a set of either Staging or Production credentials, and follow the Getting Started guide on the Developers' Portal.
API Call Formats
When sending data to your Agillic instance via an API call, make sure that the Date and TImestamp fields follow the format defined here, under Settings/API. You also have the option of modifying the format here.