Setting up Global Link URL Parameters ensures that all emails linking to a specific domain always includes your chosen parameter. This is useful when you need a set amount of URL parameters when linking to a specific domain. For example, this could be for external tracking purposes or when you need to establish a link between Agillic and another system.
How to Set Global Link URL Parameters
Open the Settings module from the top bar.
Open the 'Emails' subsection.
Click the 'plus' button for either Staging or Production depending on where you want the Global Parameter to take effect.
Fill in the key you want to use in the 'Key' field.
From the 'Value' drop-down, select the Person Data you want to insert.
In the 'Domain' field, fill in the name of the domain that the chosen parameter should be set for.
Click 'Save'.
Now, you've set up a Global Link URL parameter which will automatically be set if you send an email linking to the chosen domain.
The Link URL Parameters will only be visible when following the link to its destination. This means that the link as seen in the email client may not display the Link URL Parameters.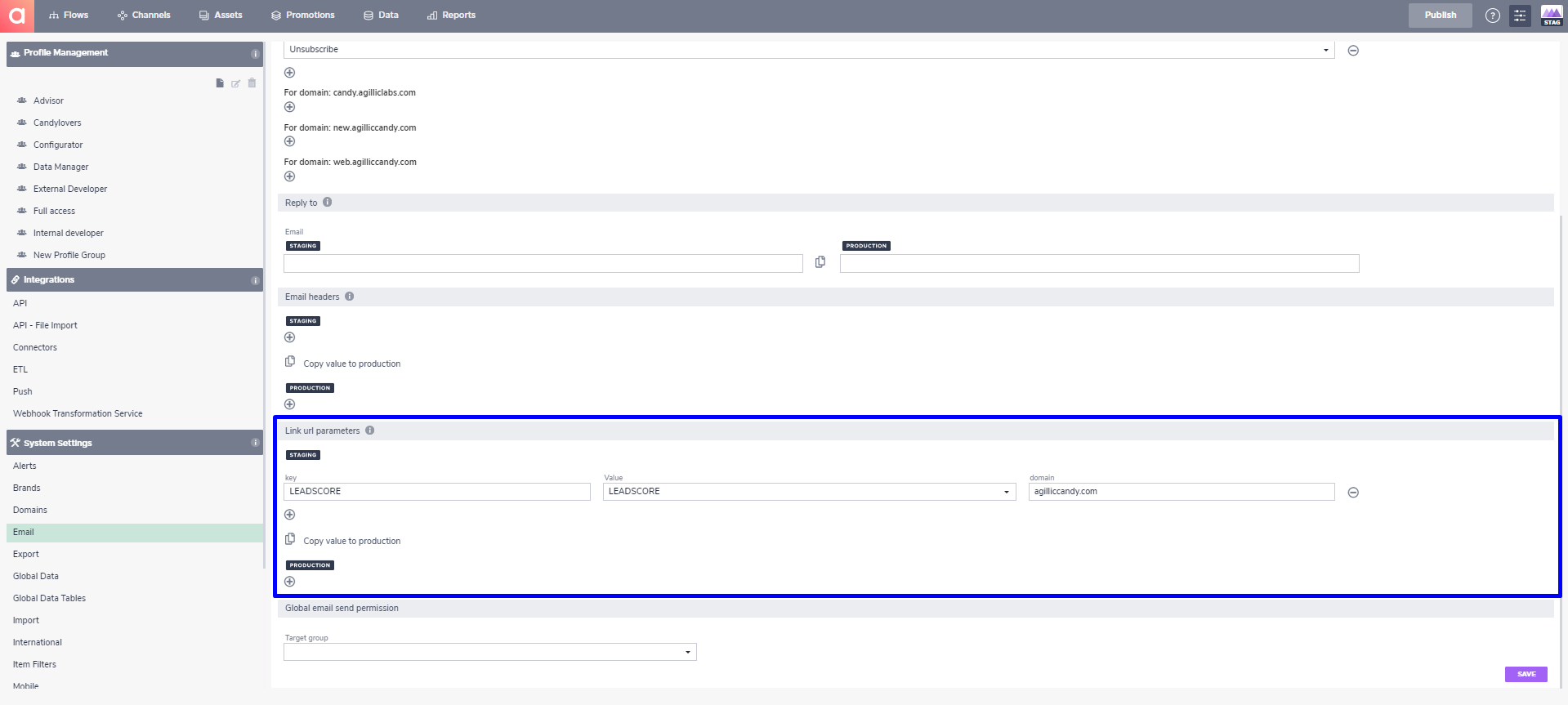 A Link URL Parameter set up with the key 'LEADSCORE', the value 'LEADSCORE', and the domain 'agilliccandy.com'. This ensures that if Agillic Candy sends an email from their Production environment and links to a webpage using the 'agilliccandy.com' domain, the following parameter will be added to the final link: 'www.agilliccandy.com?LEADSCORE=12345'. The '12345' will change depending on what value the recipient has in their 'LEADSCORE' Person Data field.
Suggested Next Steps