When you use Agillic to send SMSs to different country codes, you might need to enable a default country code for your send-outs.
This means that Agillic will identify all recipients where the MSISDN field is missing a country code and temporarily prefix it with the default. Agillic then checks the phone number is valid and the MSISDN_TYPE field will be updated to reflect the results on the assessment.
The assessment result could be any of the following:
Invalid
Mobile
Fixed Line
Mobile or Fixed Line
Toll-Free
Premium Rate
Shared Cost
VOIP
Personal Number
Pager
UAN
Voicemail
Unknown
The MSISDN will be reassessed on every SMS send out, on any changes made to a recipient's MSISDN, or on any changes to the default fallback country code. Using the default fallback country calling code feature will not introduce any changes to the value in the MSISDN Person Data Field.
We highly recommend that phone numbers should not contain '+'. Instead, you should use the following format: '4512345678'.
How to Set Up a Default Country Code
Log in to Staging.
Open the 'Settings' module from the right side of the top bar.
Under 'System Settings', open the 'International' subsection.
Check the checkbox 'Enable default fallback country calling code'.
Select the default country code you want as a default in the 'Default Country Calling Code' drop-down.
Click 'Save'.
Now, you've set up a default country code for your SMS send-outs.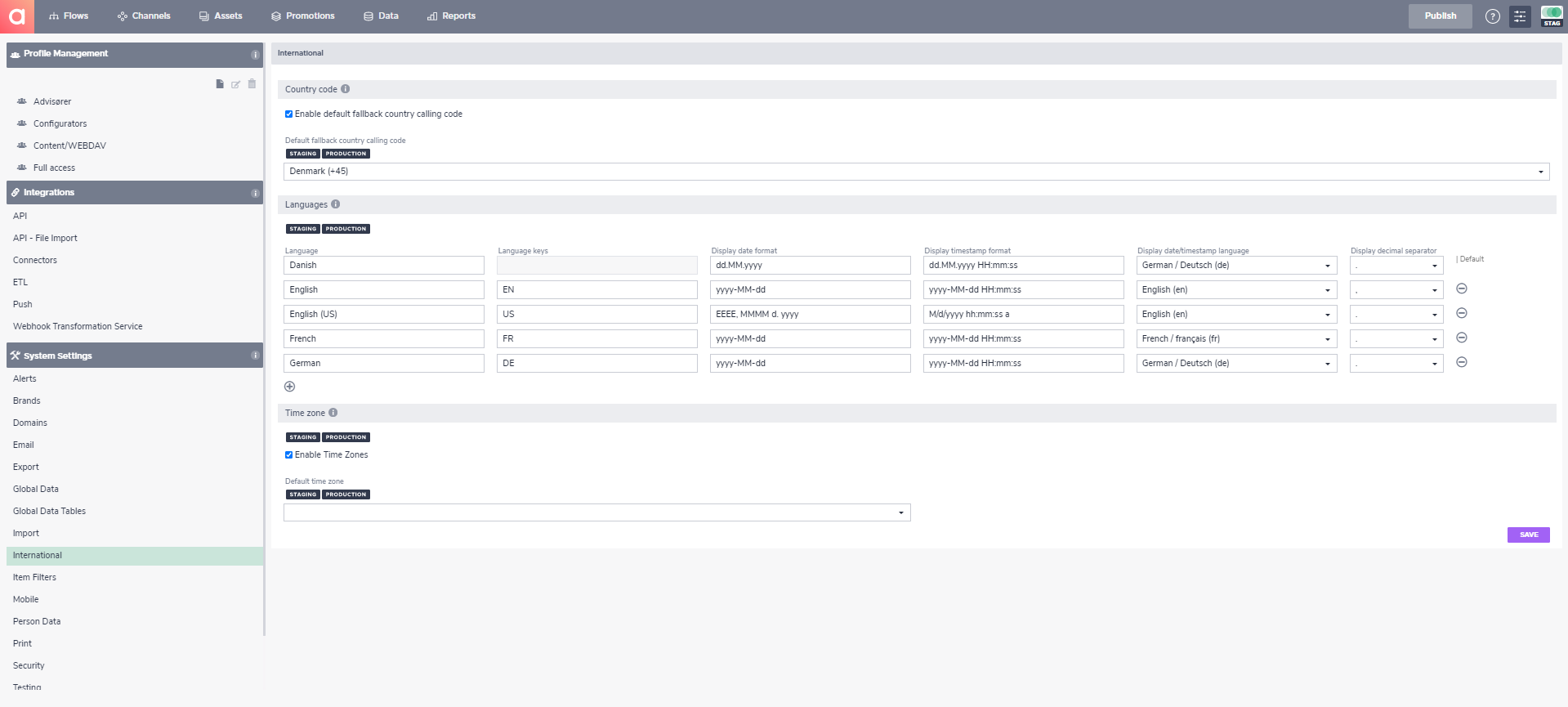 An Agillic instance set up to add the country code '+45' to any phone numbers which don't already have a country code
Suggested Next Steps