Creating a user profile in Agillic is needed if you want to gain access to Agillic, WebDAV, an Advisor Portal, or if you want to configure in Agillic.
You can create different Profile groups to grant access based on the users' needs and thereby control what users in that group will be able to do in the system.
Only full access users can reset the Password for other configurators in Agillic. Creating users must be done by another Agillic administrator, Agillic Support can not create users on your behalf.
How to Create a User Profile in Agillic
User Profiles and Profile Groups are unique to each environment. Therefore, you will need to create the user on Staging and Production if the user needs access to both instances.
Log into Production or Staging to create a User Profile.
Open the Settings module.
Under 'Profile Management', open the group you'd like to add the user to or create a new group.
Scroll down to 'Manage Users'.
Click on the 'Create profile' icon.
Fill in the desired username and an email address.
Click 'Save and Invite User'.
The user you have created will receive an email with an invite, and the new user will need to create a password before logging in the first time.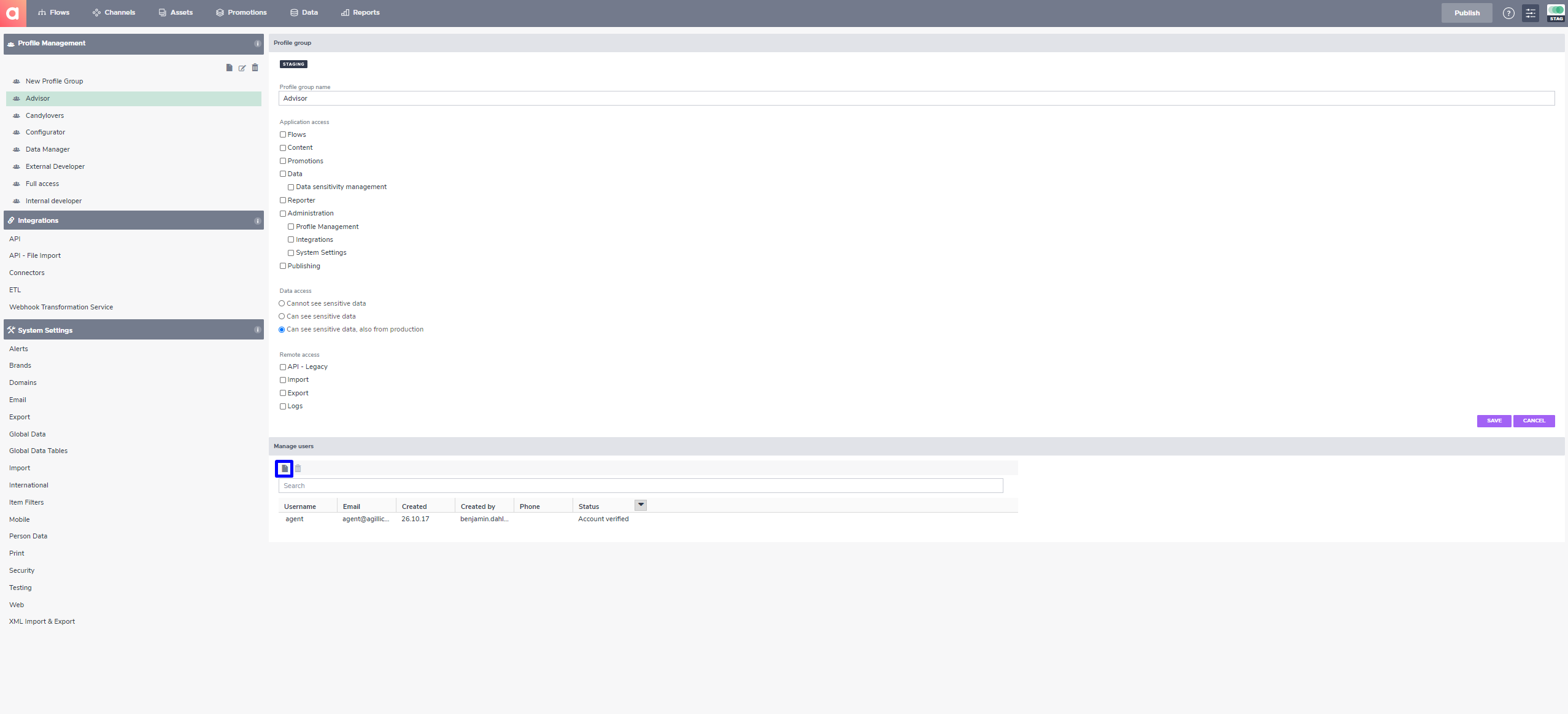 Creating a user in the Advisor group on Staging
Suggested Next Steps: