Creating a Profile Group can be useful if you only want specific Agillic Users to have access to certain areas in Agillic. For example, you may not want all your users to be able to complete a Publish.
You can check out our best practice for working with user groups here.
How to Create a Profile Group
It's important to note that Profile Groups are unique to each environment. You will, therefore, need to create the user on Staging and Production if the user needs access to both instances.
Log into Staging or Production to create a user profile.
Open the Settings module.
Under the 'Profile Management' section, click on the 'Create Profile Group' icon.
Enter the name for your group.
Select which sections should be accessible for users in the group. You can also create a new user for the new group.
Click 'Save'.
It's only User Profiles registered under the 'Profile Management' section that can create User Profiles and User Profile Groups. Agillic Support is not able to change or create Profile Groups on your behalf.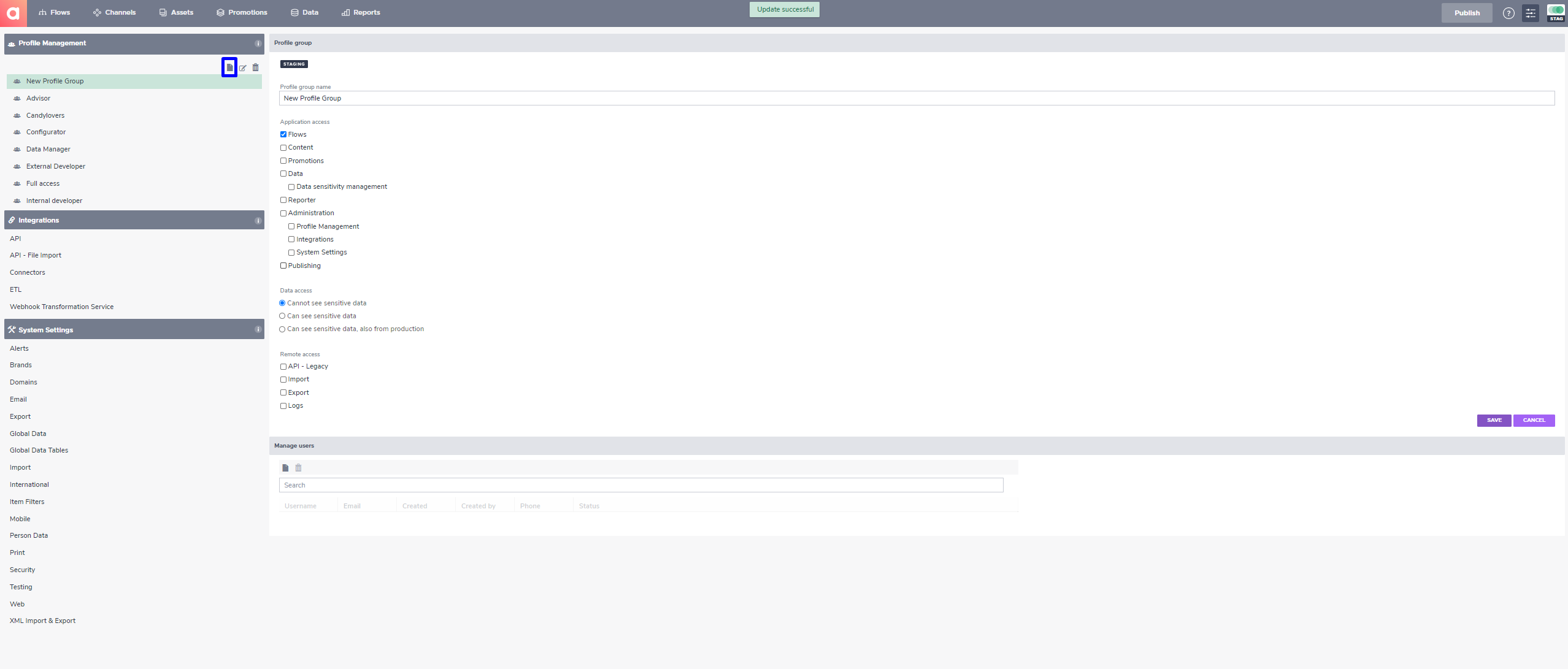 Creating a Profile Group
Suggested Next Steps