You can use a Recipients Export to export all recipients from a specific send out. This can be helpful if you'd like to investigate, for example, when a specific recipient opened or clicked on an email. You could also gain an insight into why some recipients have triggered an error during a send out.
How to create a Recipients Export
Click on the Reports module.
Click on the 'Create folder or dashboard' icon.
Click on 'New Dashboard'.
Click on the 'New Report' button.
Fill in a name for the new report.
Drag the emails you'd like to complete the Recipients Export with into the right column. This column is labelled 'Selected Data'.
Select the period you'd like your report to cover.
For 'Report Type', select 'Recipients Export'.
Check the checkboxes for the event types you want to include in the Recipients Export.
Click the 'Refresh' button.
Click the newly generated 'Recipient Export' button.

A pop-up window will appear

Optional: Select which file type you want to export the file as by clicking on the drop-down 'Select file type'.
Optional: Check the checkboxes for 'Include Opened (Timestamp)' and 'Include Clicked (Timestamp)'.
Drag the data you want to include in your Recipients Export from the 'Available Data' list to the 'Selected Data' list.
Click the 'Export' button.
Your Recipients Export will download to your computer.
It might take a while for a bigger Recipients Export to finish downloading.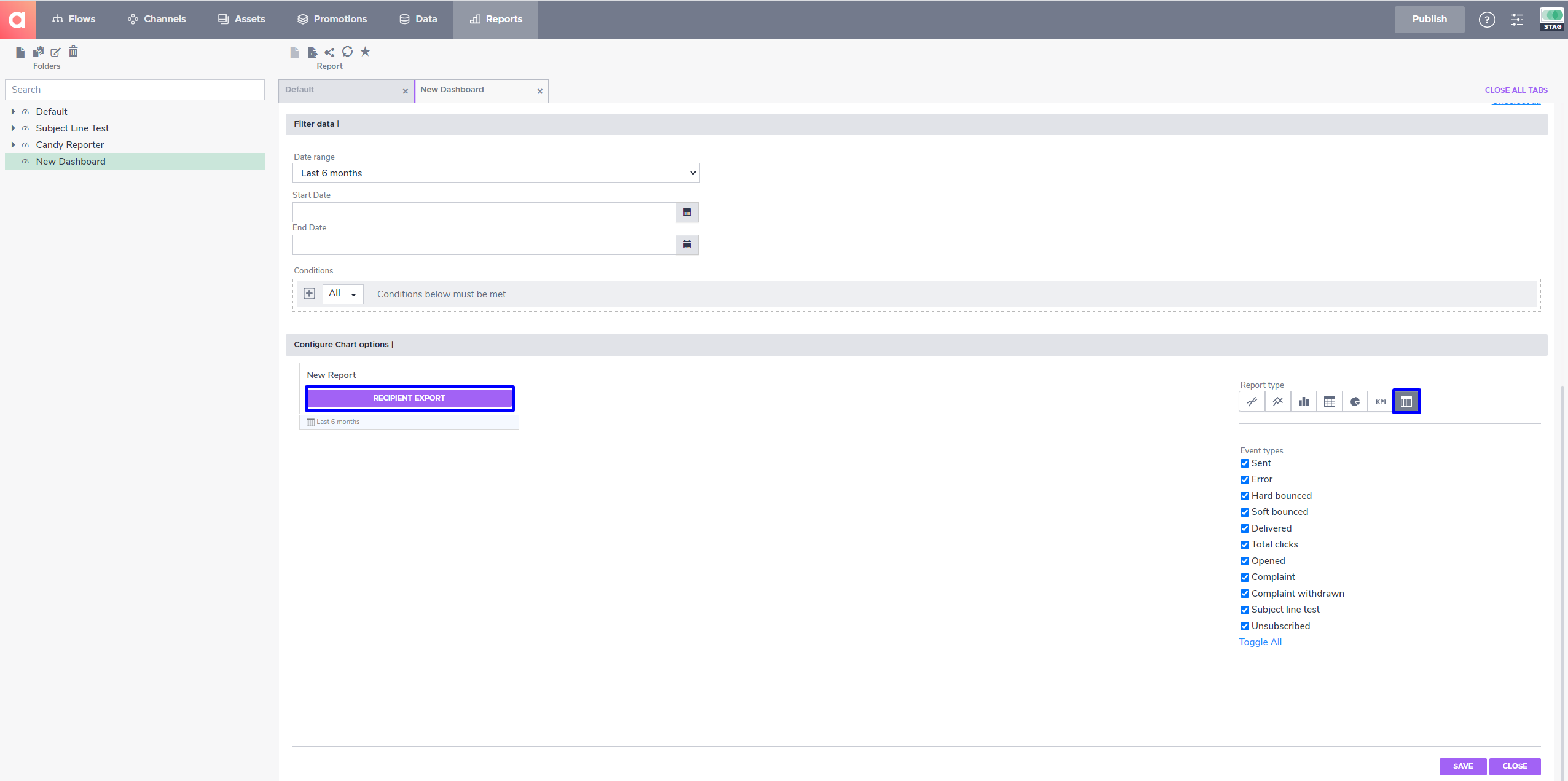 A Recipients Export in the midst of being set up