A Global Data Table contains data that isn't directly linked to a recipient. This includes data such as product catalogues, product recommendations, and store information.
You might want to export the data in a Global Data Table to process it in an external system.
It's important to remember that the data in a Global Data Table is unique to each environment. Therefore, ensure that you log into Staging or Production depending on the sort of data you want to export.
How to Export a Global Data Table
Log in to Staging or Production.
Open the Data module and select 'Global Data' from the left sidebar.
Navigate to the Global Data Table you want to export.
Click on the name of the Global Data Table.
Click 'Export Global Data Table' in the top toolbar.
A pop-up window will appear where you can select the export file type from the drop-down.
Click 'OK'.
Now, you've exported the data in your Global Data Table directly to your computer.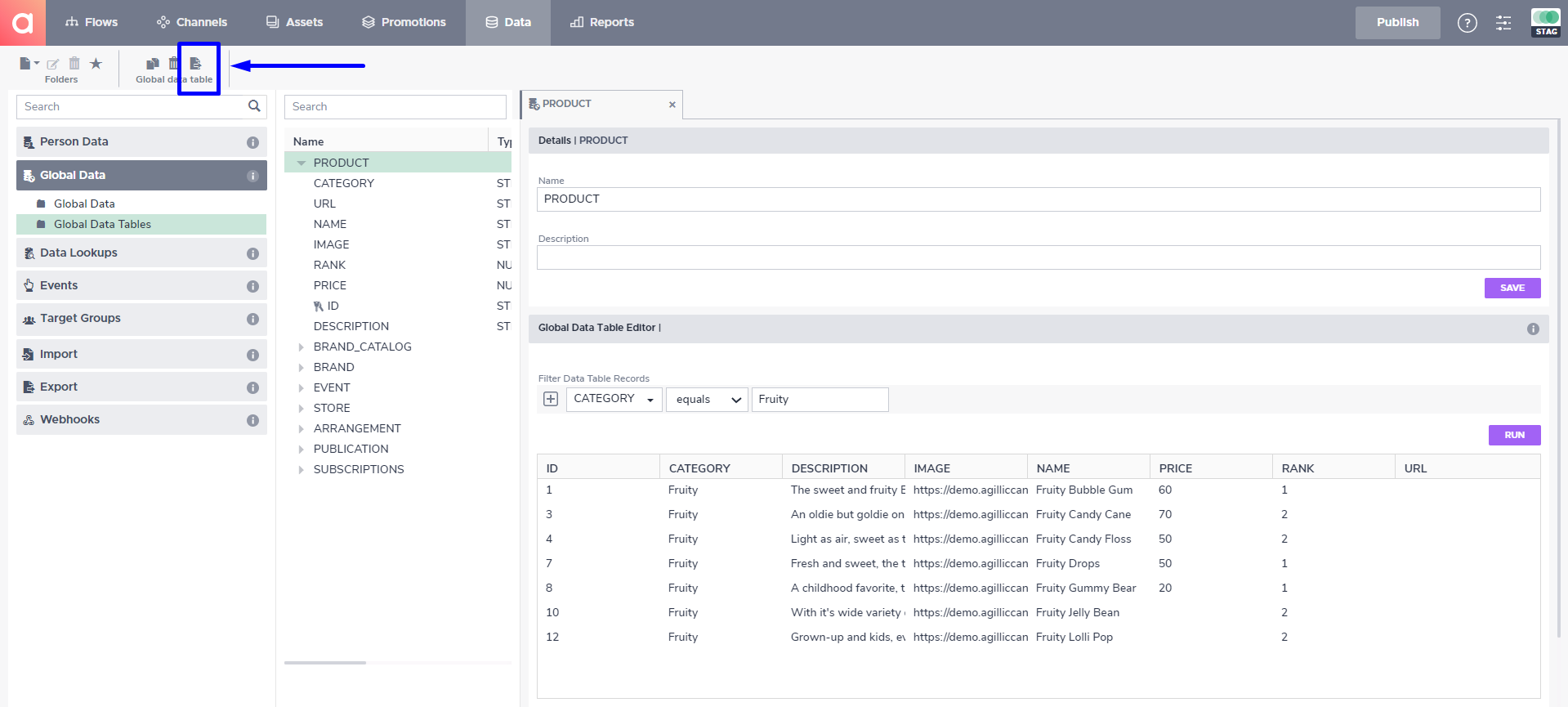 A configurator ready to export the data in the Global Data Table 'PRODUCT'
Suggested Next Steps