Two-factor authentication (TFA) is a security setting that requires users to fill in a verification code sent via email or SMS before you can log in to Agillic. You can change your TFA settings in the Settings module under the 'Security Settings' section.
Under your TFA settings, you can also choose how many days can pass before a user must reverify themselves.
We strongly recommend using TFA to add another level of security to an otherwise simple username and password login system.
Two-Factor Authentication on a User Profile Level
You can also choose to enable or disable TFA on the user level. You can do this by:
Log in to Staging or Production, depending on which environment you'd like to change your user profile settings on.
Go to the Settings module by clicking the Settings icon in the top right corner.
Select the 'Profile Management' section from the left sidebar and click on the Profile Group containing your user profile.
Click on your user profile.
Now, you'll see a working area on the right where you can enable or disabled TFA for your user. Here, you can also change the setting specifying which communication you will receive the code on.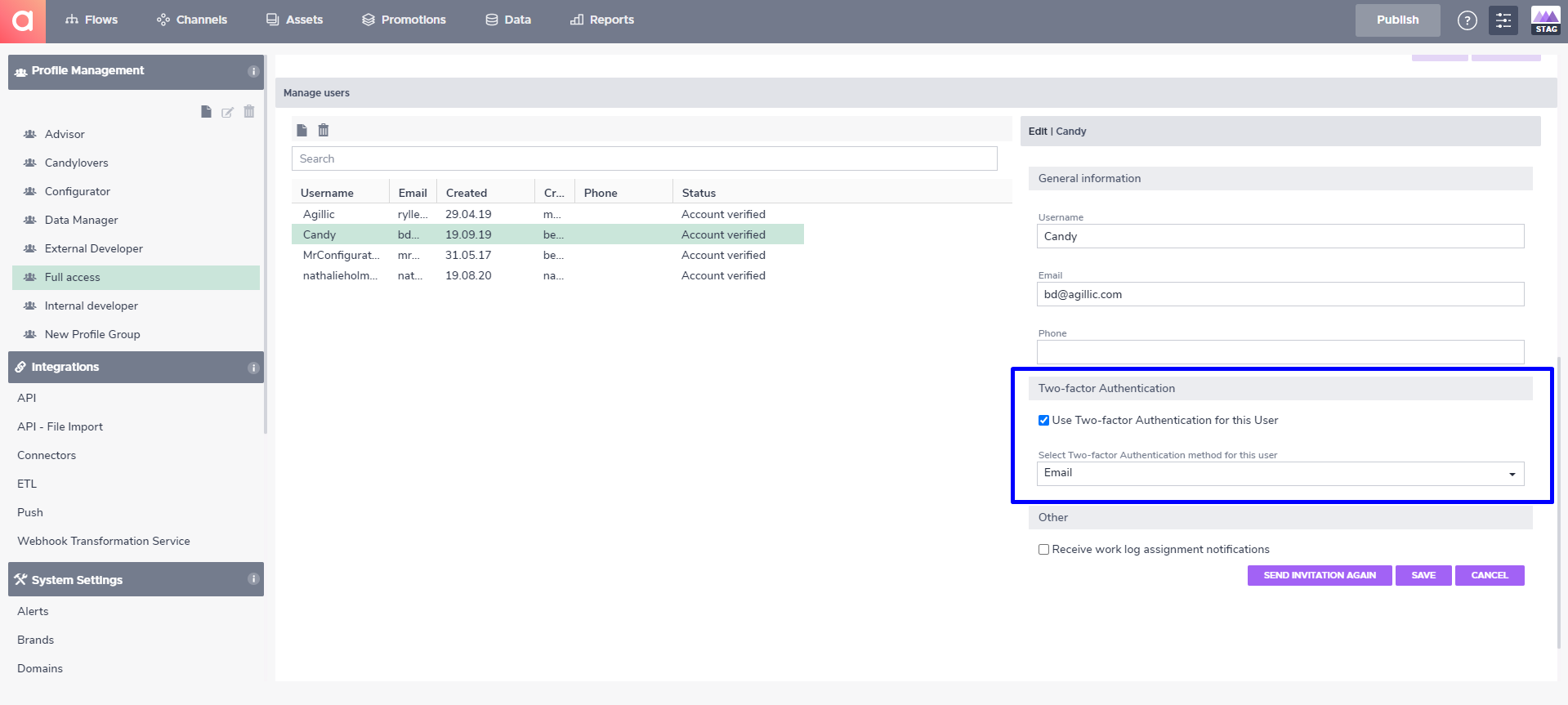 Two-factor authentication on a user profile level
Suggested Next Steps